Harrow Arts Centre, 171 Uxbridge Road, HA5 4EA Harrow, United Kingdom, Harrow, United Kingdom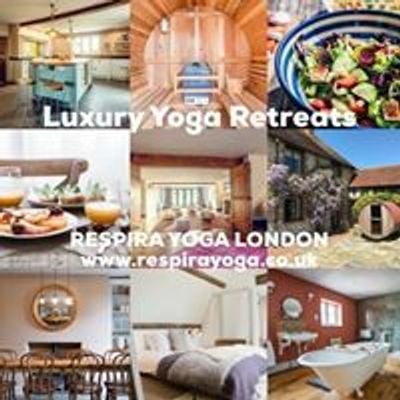 Respira Yoga London
Spread the word
I cordially invite you to meet me on the mat for 2 hours of delicious meditative yin yoga, breath-work followed by a soothing one hour Sound Bath with the inspirational Martina Saorin from @yogicsound
This class is a great introduction to Yoga and a wonderful gift idea for a loved one who you think would benefit from the incredible benefits of this ancient practice. This class is designed to restore the nervous system and help release deeply held tensions from the body and mind.
Martina uses Gongs and Himalayan bowls to bring the body back to its natural state of balance and harmony.
It is a simple yet profound way to connect with the core of our being and tune our body at the cellular level through the gentleness of its resonance.
When the Gong is played, the sound vibrations immediately quiet the mind, allowing relaxation in the whole body and beyond.
Our lifestyles tend to be very Yang. Most of us find it hard to switch off, unplug and be still which can eventually lead to burn out. This can come in the form of a breakdown, illness or injury from which it can take a long time to recover. We are then forced to become more Yin in our approach to life.
But what if instead we regularly checked in with ourselves? By practising Yin Yoga, we can become more adept and noticing how we REALLY ARE and actually listening to the signals that our body is trying to send us. Messages like SLOW DOWN. SWITCH OFF and take some time for SELF CARE.
The therapeutic, practice of Yin focuses on floor based, passive postures that release the hips, pelvis and spine to bring the primary energetic points of the body back into alignment.
Yin yoga applies moderate stress to the tendons, fascia, ligaments & bones, in order to encourage circulation in the joints and improve flexibility. So, as Yin Yoga goes deeper than simply targeting just the superficial muscles, this practice can create lasting structural change in the body.
But not only that. These long held, postures improve the flow of qi (the subtle energy said in Chinese medicine to run through the meridian pathways of the body). The thought in Yin is that this brings about better organ health & vitality, stronger immunity & emotional well-being.
We will use blocks, aromatherapy, organic, flaxseed eye-pillows and blankets to ease into a state of deep support and rest.
Two hours of blissful, meditative yin yoga followed by a one-hour soothing sound bath. One not to be missed!
Space is limited so please book early here:
https://www.respirayoga.co.uk/book-a-class
£35
We look forward to meeting you on the mat
Isabelle & Martina
??
https://www.respirayoga.co.uk/book-a-class
https://www.facebook.com/RespiraYogaLondon
/
https://www.instagram.com/respirayoga.co.uk
/
isabelle | respirayoga ! co ! uk
Tel: 07990 820 112
-
-
-
-
#vibration #gongs #musicismedicine #gongbath #soundbath #yogicsound #resonance #bliss #soundhealing #thepowerofsound #energy #alchemy #yogaquoteoftheday #afternoonretreat #miniretreat
#Restore #restorativeyoga #renew #yogaquote #selfcare #yinyoga #respirayogalondon #yinyoga #breatheenergiseevolve #yogajourney #respirayogalondon
#breatheenergiseevolve #yogagram #yogajourney #yoga4growth #slowdowncollective