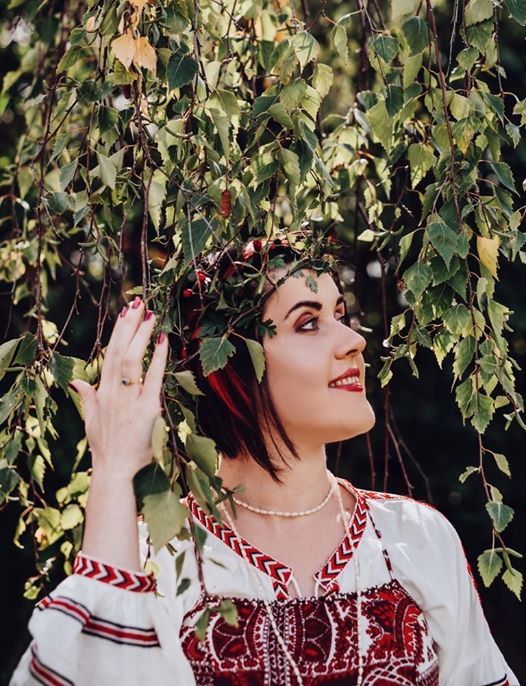 Fishery Wharf Cafe Boxmoor, Fishery Wharf, Fishery Lock, Fishery Road, HP1 1NA Hemel Hempstead, Hertfordshire, Hemel Hempstead, United Kingdom
Fishery Wharf Cafe Boxmoor
Spread the word
Local Folk artist Daria Kulesh will be playing a concert in the snug on Saturday 2nd Nov, we're expecting this to be another sellout show tickets are for sale via paypal on the cafe website.
http://www.fisherywharfcafe.co.uk/p/tickets.html
With her "extraordinary voice" and strong Russian and Ingush (North Caucasus) heritage, Daria Kulesh has been making a name for herself as a "bold, exotic, impressive" performer. Mixing her Eastern roots with Western folk influences, she creates an original and exciting sound, full of passion and magic. Her debut release Eternal Child was described as "phenomenal", her second album Long Lost Home has enjoyed rave reviews, national radio play and multiple awards in the UK and Russia, including LCM Album of the Year, while her latest release, Earthly Delights, is being acclaimed as "one of the year's finest albums" (Folk Radio UK) with 5-star reviews from RnR and Northern Sky.
Nominated for Folking.com Awards for 2 years running: Soloist of the Year; Best Album; Best Duo.
"One of the finest voices and one of the most intriguing and interesting songwriters on the present folk scene; The Moon and the Pilot is one of the most beautiful new songs of the last 10 years" (Mike Harding)
"Breathtaking voice. A true star" (Folk Radio UK)
"Haunting and enigmatic" (The Times)
"Grace, skill and emotional intensity few singers can match" (Sabrinaflu Folk Magazine)
"So vibrant and makes one feel glad to be alive" (Art of Jazz)
"The songs aren't just sung, but lived" (FATEA Magazine)
Links:
Golden Apples:
Vasilisa:
The Moon and the Pilot:
Doors 7.00pm for pre-show drink for 8.00pm start
tickets via cafe website:
http://www.fisherywharfcafe.co.uk/p/tickets.html