Twyford Avenue Sports Ground, Twyford Ave, Acton, London, Heston, United Kingdom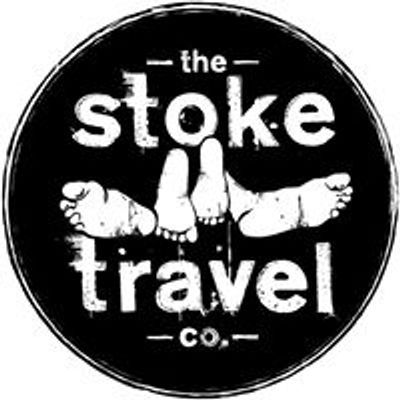 Stoke Travel
Spread the word
Join us at London Big Day Out and the sickest side section Stoked in the Park! In June 2019 sports fans, foodies, wine and beer lovers alike come together to celebrate the beginning of the summer, it's everything you expect from us, plus oh, so much more.
GET YOUR TICKETS HERE:
https://bit.ly/2SOmymW
In a match made in heaven. Or maybe out of the trash behind a Brixton share house couch. Your favourite trash travel company has joined forces with Australian garage rock scumbags/powerhouses/cult heroes – Dune Rats – for a string of mayhem across Europe this summer, kicking off in London at Big Day Out!
Following last year's success with Yolanda Be Cool, who played in 2018, we are committed to going bigger and better! Alongside these Aussie punk legends we'll have 2018 alumni Kiwi Pips, bringing his unique mixture of up-beat guitar, energetic percussion and soulful vocals as well as the winner of Stoke's inaugural Soundcheck 'Battle of the Bands', with more live acts and DJs TBA.
The day kicks off with our annual exciting sports tournament, there'll be live entertainment all day, a massive selection of craft beer, cider and fine wine and a wide range of great food! Along with some competitive rugby there'll be plenty of entertainment including our Stoke festival stage, live bands and DJ, beer pong and twister.
The Grand in Clapham are hosting the only LBDO After Party, as 1,500 of you head over to join their weekly Saturday night party - featuring party DJ's till 3am, dancers, balloon drops and all the confetti!
They'll also be stocking your fav Aussie beers, and with entry including a beer only £5 if you buy your after party ticket now (available on the Stoke Travel website
https://bit.ly/2SOmymW
) it's a bargain! It'll be £10 on the night and you'll have to queue.
1st Release: £5 entry only, Hangi & Entry £20 - SOLD OUT
2nd Release: £15 entry including drink, £35 entry including drink and Hangi
3rd Release: £20 entry including drink
At gate: £30 entry on door cash only - No drink included.
Given the Dunies rabid fanbase, these events are going to be very popular, so we strongly suggest you lock your spot down ASAP. Celebrate the biggest one-day festival London has ever seen, and then get ready to do it all over again all summer long baby.
Email
info | stoketravel ! com
for more information about our sporting packages or get your tickets here:
https://bit.ly/2SOmymW