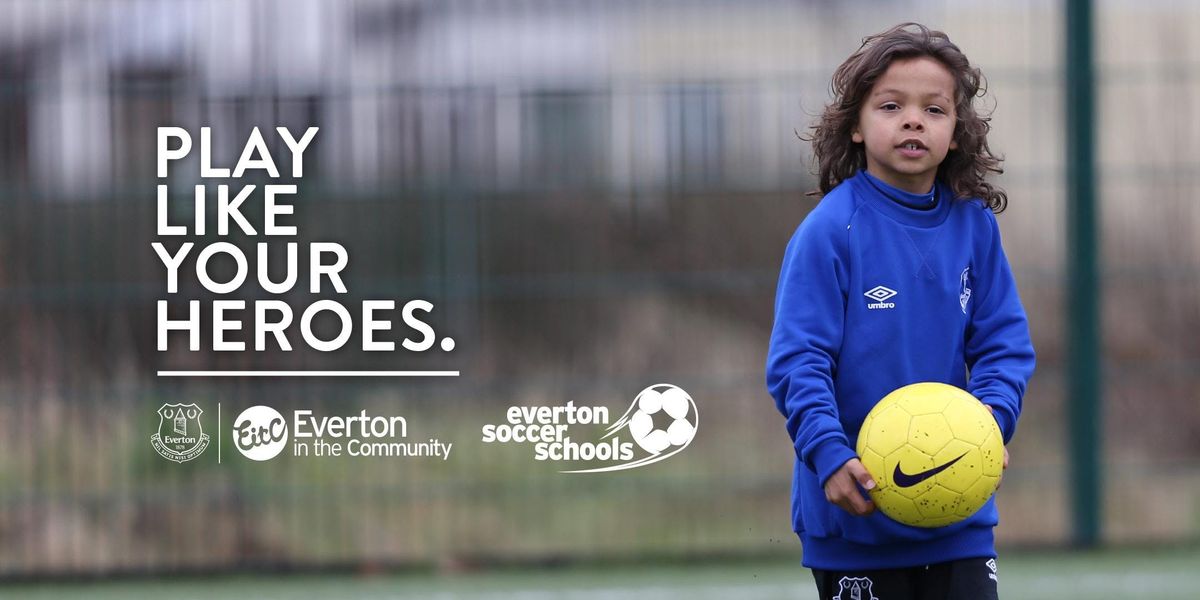 Harrow International School Hong Kong, 38 Tsing Ying Road, Hong Kong, Hong Kong (SAR)
Eventbrite
Spread the word
Everton Football Club in association with Harrow International School Hong Kong organises a summer football camp in Hong Kong. The camp will be led by the coaches of the Everton Football Club and offer young people the opportunity to develop their skills and learn new techniques in a safe and fun environment for pupils in Years 2-8 (aged 6-14).  
Players will master the skills and techniques they possess stars of the Everton Football Club and the Premier League like Leighton Baines and Wayne Rooney.
Mike Salla, Everton Football Manager, says: "A typical day in our camp includes a wide variety of training tailored to player's years and abilities. Coaches led by the club motto "Nil Satis Nisi Optimum" or "Only the best is good enough" will require the trainees to give their maximum every day on the field. The last hour of each day will include competitions that will allow participants to apply new knowledge and skills.
The Camp will take place from Monday 2nd July  until Friday 6th July
The day will be structured in the following way:
9.30am – Registration
10am-12pm – Coaching sessions
12pm-1pm – Lunch
1pm-3pm – Coaching session
在這個暑假,愛華頓足球會與香港哈羅國際學校將在香港合辦夏季足球訓練營。這訓練營將會由愛華頓足球會教練帶領,為3至8年級(7至13歲)的年輕人在安全和開心的環境中提供發展技能和學習新技術的機會。通過Leighton Baines萊頓·巴恩斯和Wayne Rooney韋恩·魯尼等愛華頓足球會和英超聯賽明星的技術指導,學員們將更容易掌握他們球技。 愛華頓足球經理Mike Salla表示:"在一天的訓練當中,教練會針對各球員的年齡和能力,量身定制的各種合適的訓練。教練會按照 "Nis Satis Nisi Optimum"或『只有最好才足夠』的宗旨,要求受訓學員每天在場上付出最大的努力。在每天的最後一個小時訓練,將給予參賽者運用新學的知識和技能作賽的機會。 一天將按以下的活動安排進行:上午9時30分 - 報到上午10時至中午12時正 – 訓練時段下午12時 - 下午1時正 – 午餐下午1時 - 3時 – 訓練時段