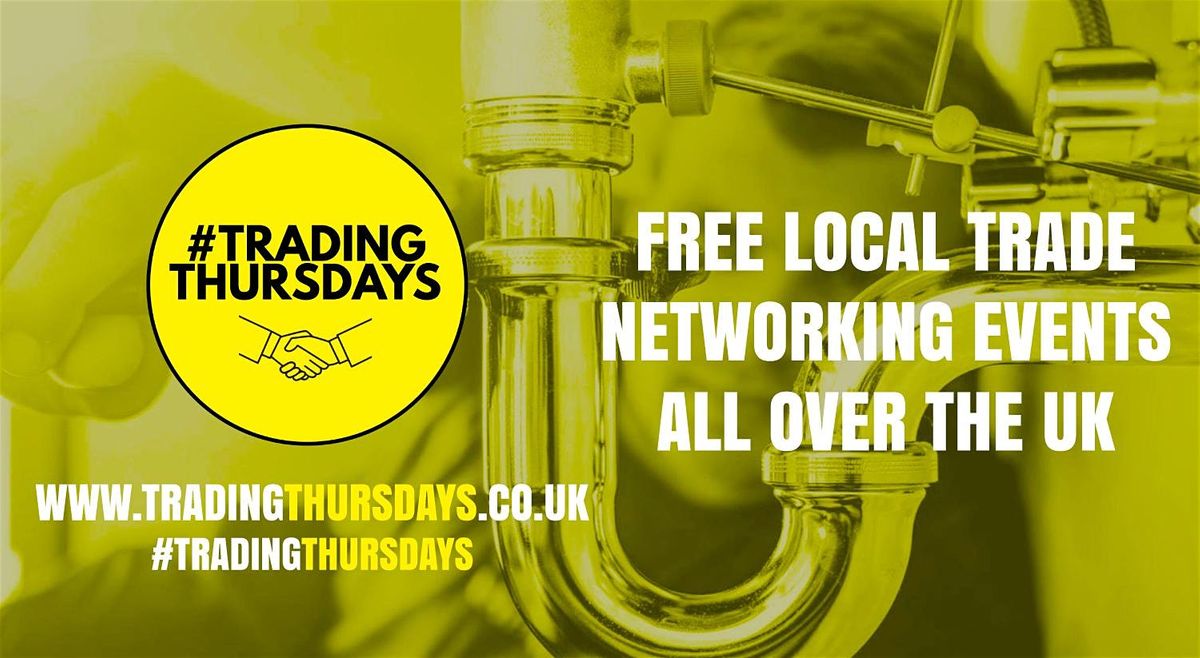 The Colley Rowe Inn, 54–56 Collier Row Road , Hornchurch, United Kingdom
Eventbrite
Spread the word
Looking for a FREE local and regular networking event for traders? Look no further.
WHOOur attendees come from all walks of life and share the same passion for trading and networking.
WHYMeet like minded business people and discover new opportunities.
WHEREWe meet at the right hand side of the main bar.
WHENWe meet every Thursday of course. Get there between 7pm and 7.30pm. The meeting finishes whenever....
WHATDiscuss everything to do with trading.
COSTIt's 100% free and always will be.
DRESS CODEBecause it's an unmanned event wear something yellow. When you see someone wearing yellow at the right hand side of the main bar say "Hello!"
RULESBe courteous and wear something yellow. That's it.
ATTENDIf you want to attend you have to reserve your free ticket for every attendee.
AFTER THE EVENTShare your experience on social media using the hashtag #tradingthursdays
MORE INFOVisit tradingthursdays.co.uk and follow us on Instagram @tradingthursdays
OUR SPONSORSWe are able to provide these networking events for free as we introduce businesses like yours to lenders and loan brokers who specialise in loans to limited companies and limited liability partnerships.  Visit tradingthursdays.co.uk