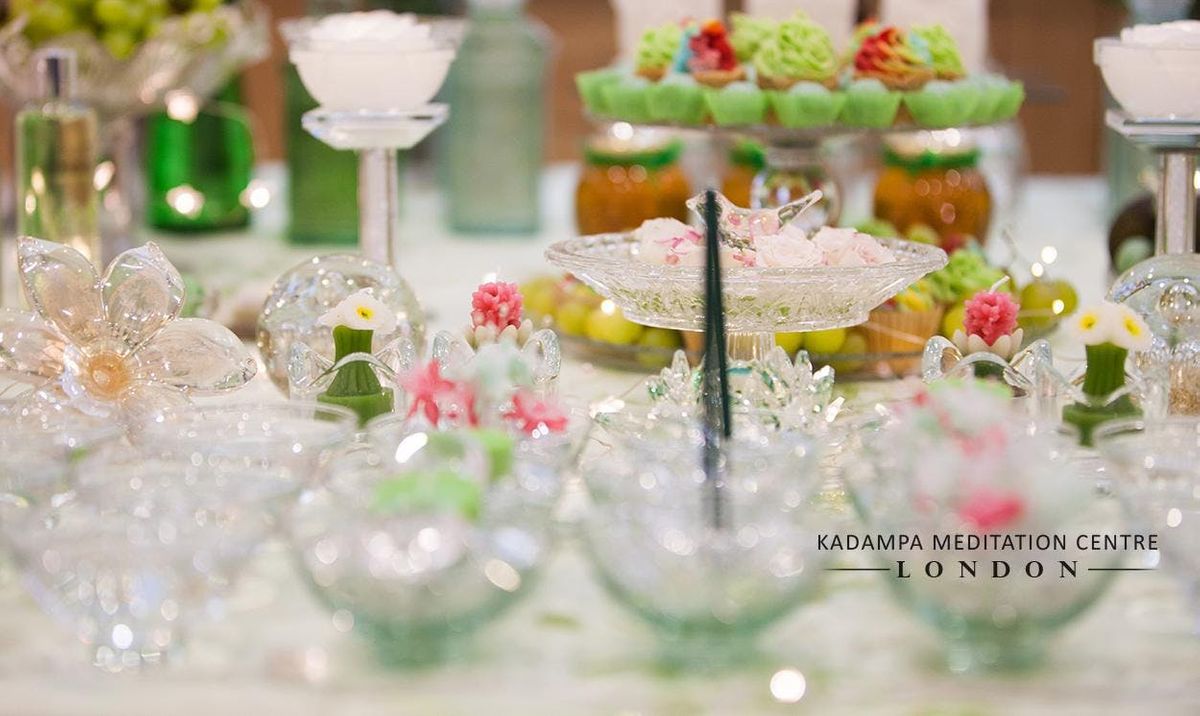 Kadampa Meditation Centre London, 27-33 Earl's Court Rd, Kensintgon, United Kingdom
Kadampa Meditation Centre London
Spread the word
Shrine, Offerings & Rituals: Explained
Discover the meaning and significance of a personal shrine and a simple offering ritual from the Buddhist tradition that helps us to accumulate positive karma. 
Half-Day Course Saturday 13 July | 10am - 1pm
"The purpose of making offerings is not because the Buddhas need anything from us, but because of the effect it has on our own mind"
- Geshe Kelsang Gyasto
This practical workshop will explore:
The significance of a Buddhist shrine
How to create a perfect space for meditation
Why do we make offerings?
A simple ritual for making water offerings
Through understanding and applying these practices we can greatly supplement our practice of meditation, draw close to enlightened beings and receive daily inspiration.
Everyone is welcome from practising Buddhists, to those simply curious to find out more
This course is suitable for everyone from complete beginners to experienced meditators.
What will each session consist of? Each session will include a combination of teachings and guided meditations with an opportunity to ask questions at the end and socialize with like-minded people during the break time. Do I need to bring anything or wear anything special?No. All sessions will take place on chairs but there are optional cushions if you prefer to sit cross-legged. You don't need to bring anything else with you, but some people like to take notes during the session, so feel free to bring a paper and pen.What if I'm new to this?Everyone is welcome to participate in this course and will benefit both new and experienced people alike. Our reception staff will happily recommend some follow on reading or classes after the course if you are interested.
More questions?Contact 
info | kmclondon ! org
 and someone will happily help you with your query.