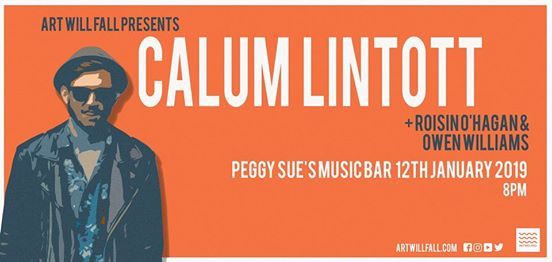 Peggy Sue's Music Bar1063A London Road, SS9 3JP Leigh-on-Sea, Leigh, United Kingdom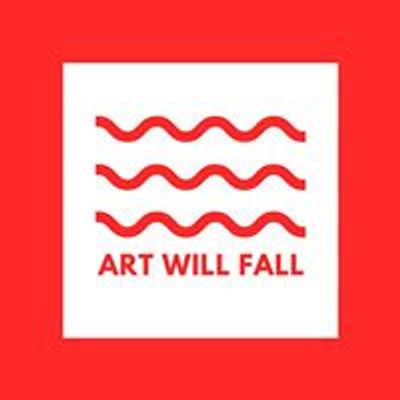 Art Will Fall
Spread the word
Art Will Fall Presents Calum Lintott at Peggy Sue's Music Bar with support from Roisin O'Hagan and Owen Williams.
FREE ENTRY! Doors at 8pm.
This is our first Art Will Fall Presents event and we are thrilled to be hosting it at Peggy Sue's. We would love for you to join us for a wonderful night of live music - let's start the new year off on a high!
CALUM LINTOTT & HIS FULL LIVE BAND
Calum Lintott is a rising indie-pop artist from Southampton who will be stopping off in Leigh-on-Sea on his travels with his full band. From gaining thousands of streams online to playing shows in every corner of the UK, Calum will bring plenty of energy to the venue.
"Anthemic Indie Pop at its finest, BRILLIANT!" - GIGSLUTZ / THIS FEELING
https://www.facebook.com/CLmusicuk
/
+ SUPPORT FROM
ROISIN O'HAGAN
Roisin O'Hagan is a country/pop singer-songwriter and Fender Undiscovered Artist of the Year 2018 finalist. Able to produce lyrical hooks seemingly in her sleep, she writes catchy, heartfelt songs delivered with a voice that aches and captivates. June 2018 saw the release of Roisin's sparkly single 'Drive', which grabbed the attention of BBC Music Introducing in Essex and has received airplay on BBC Radio in Essex, Suffolk and Cambridgeshire. The single also received the backing of Matt Malley (Counting Crows).
https://www.facebook.com/Roisinmusic
/
We recorded and produced Roisin's latest single 'Drive', listen here -
https://open.spotify.com/track/5HoSWwOjxayE0KXDx8LKbx
OWEN WILLIAMS
Owen Williams is a true songwriter who has a gospel/blues style infused with raw acoustic/folk elements. His latest album 'Standing Still Will K*ll' you was a stunning set of tracks and Owen has become a much-loved artist on the Southend music scene over the years. With brand new music in the pipeline, he is the perfect artist to give this night of live music a bit of an edge.
https://www.facebook.com/owenwilliamsmusic
/
Our review of Owen's latest album -
https://www.artwillfall.com/blog/owen-williams-standing-still-will-K*ll-you-album-review