New Brighton Community Centre, 1 Hope Street, CH45 2 Liverpool, Liverpool, United Kingdom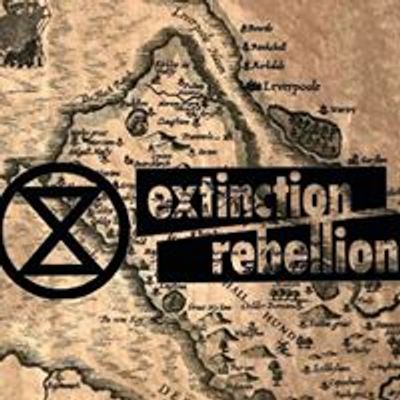 Extinction Rebellion Wirral
Spread the word
The planet is in ecological crisis: we are in the midst of the sixth mass extinction event. Scientists believe we may have entered a period of abrupt climate breakdown. This is an unprecedented global emergency. Our children, grandchildren, nation and the planet face grave risk. Greta Thunberg, a 15 year old Swedish schoolgirl, spoke about this at the recent UN Climate Summit:
.
The International Panel on Climate Change (IPCC) held its first meeting in 1990. In the 29 years since then, carbon dioxide emissions have risen by 65%, and the global temperature keeps rising. We're seeing the effects of climate breakdown all around the world: deadly forest fires, devastating cyclones and hurricanes, unprecedented heatwaves and extreme droughts. We're heading for much worse. According to the UK government's own projections, the UK will have a very different climate by the time our children are adults.
The IPCC released its latest report in late 2018. The report made it clear how catastrophic our current path is. The executive director of the UN Environment Program didn't leave any room for doubt: "It's like a deafening, piercing smoke alarm going off in the kitchen. We have to put out the fire." Articles in leading science journals are now openly referring to climate change as an "existential threat".
We will share the latest climate science, talk about where our planet is heading if insufficient action is taken immediately, discuss the current psychology around climate change, and offer solutions through the study of social movements.
Everyone (over 16 years of age) is welcome and the talk is entirely free, but if you feel able to make a small donation towards venue hire costs and speaker travel expenses, that would be appreciated.