Tŷ Llwyd Fâch, Cwmgwili, Llanelli, United Kingdom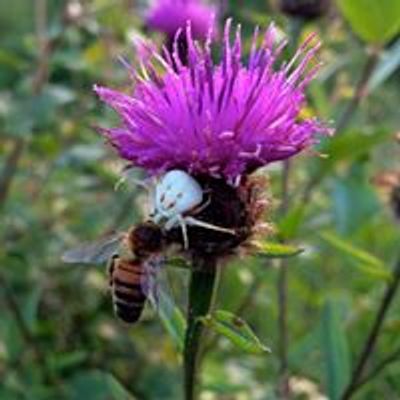 Tŷ Llwyd Fâch
Spread the word
We'll be delaying this weekend - for obvious reasons! Stay safe.
This weekend is useful for folk who often find themselves missing out, not feeling good enough or feeling stuck.
Using Percival's quest for the grail as a starting point, Béa & Gwilym invite you to immerse yourself in the wilds of West Wales with an intimate group of explorers this Summer Solstice.
Discover new ways to create opportunities be nourished by home-cooked meals and stories around the campfire.
- - - - - - - - - -
The retreat is in 20 acres of wild land in South Wales. With woodland and streams, wildflower meadows and an orchard, there's nourishing veggie food and secluded camping areas.
We'll come together as one group, break off for some tasks into smaller groups and there's plenty of time to just be in nature.
- - - - - - - - -
When you book, you'll be invited to join our Facebook group -
In the weeks leading up to the weekend, you'll receive a series of short exercises to complete.
We will gather on Friday evening, set up camp and meet the land and your fellow explorers. Share a meal, campfire and stories.
Saturday will be a range of individual, pair and group exercises to look at fundamental aspects of the way we think and feel about ourselves, others, life. Activities will include walking around the beautiful 20 acre farm if you're able.
Sunday will focus on taking our new ways of being into the world!
After this weekend, you'll be clearer about how you operate, what blocks you from achieving your goals and how to transform them to get what you need.
- - - - - - - -
Costs, including camping & meals £235 per person.
EARLY BIRD discount: £199 if you book before 31st March 2020
- - - - - - - -
About the facilitators...
Béa delivers a road map to the lost and the discouraged through her obsession and love of the stories of our ancestors, what they really mean and how they can teach YOU HOW to change your life, your story, NOW.
Gwilym is an experienced counsellor and facilitator with decades of experience helping LGBTQ+ and straight folk find ways to be more fully their fabulous selves.
- - - - - - - - - - -
Get in touch for more info or to book your place :)