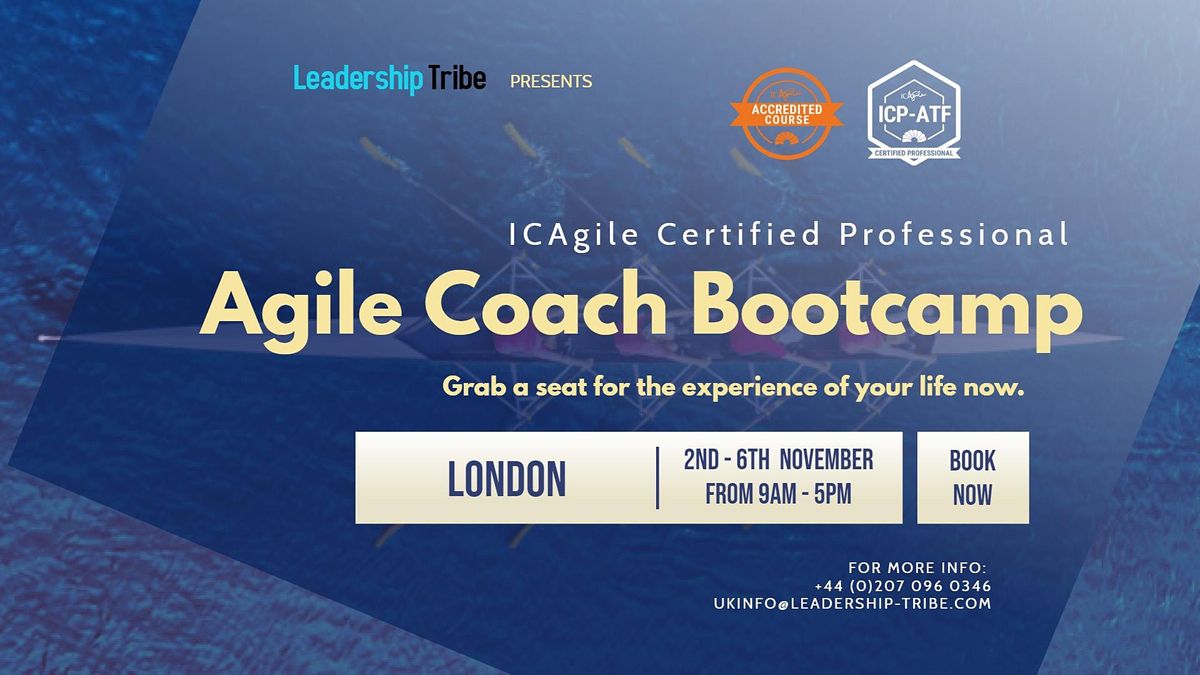 etc.venues , Prospero House, London, SE1 1GA, United Kingdom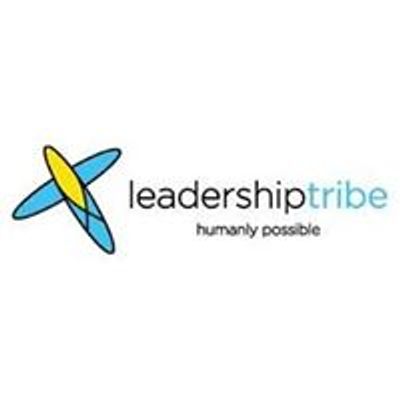 Leadership Tribe
Spread the word
The 5-day Agile Coach Bootcamp is a combination of Agile Team Facilitation (ICP-ATF) and Agile Coaching (ICP-ACC).
About this Event
Two courses are woven together into a single, intensive and immersive experience that will catapult your Agile coaching skills and results to new levels :
Agile Team Facilitation is a 2-day experiential workshop which leads teams to higher levels of maturity & ability to plan and conduct effective team meetings to ensure the team is working collaboratively. In an Agile environment, the team depends on the facilitation skills of the Agile Team Facilitator to lead the team to higher levels of performance.
The Agile Team Facilitator role is broader than conducting meetings. The facilitator must also guide the team through the paradigm shifts required in Agile team environments and lead them towards collaboration and self-organization. To do so requires a mindset shift for the team leader – the facilitator mindset.
The course gives you the much-needed skills to design and conduct collaborative meetings while leading teams toward higher maturity levels, more effective results, and self-organization. As a stepping-stone towards becoming an Agile Coach, this course focuses not only on skills and techniques but also on the mindset for the facilitator and the facilitator's path towards becoming an Agile Coach. It includes group facilitation tools and techniques for effectively designing meetings and workshops that both engage the entire audience and drives toward agreed-upon outcomes.
Agile Coaching is a 3-day experiential workshop that focuses primarily on the mindset, roles, and responsibilities of an .
After finishing the certification, you will be able to differentiate between mentoring, facilitating, consulting, teaching and coaching, and will also gain the skills needed to create a safe environment for meaningful collaboration and healthy conflict resolution within an Agile team. This certification introduces participants to team development concepts around starting and growing teams while paying particular attention to team dynamics and the surrounding organizational system. A key part of this certification focuses on developing an understanding of the Professional Coaching skillset and the value of honing these skills to serve individuals on an Agile team.
YOU MUST ATTEND ALL 5 DAYS to get the full benefit for yourself and to be fair to your fellow colleagues as the skills in the class build on one another. Not being present for any of the days impacts your ability to achieve ICAgile continuing education certifications. To receive course credit for PDU 's, SEU's, and ICAgile Certifications, you cannot miss more than 2 hours during the entire workshop.
Target Audience:
Agile team leaders or aspiring team leaders with a passion for servant leadership and a desire to learn and practice coaching. Relevant roles include Project Managers, Scrum Masters, Iteration Managers, Agile Coaches, and Aspiring coaches, Business Analysts, Product Owners, Analysts, and anyone with the desire to harness the power of coaching.
Certifications:
This Boot camp is accredited by the ICAgile (International Consortium for Agile) as fulfilling all Learning Objectives in the and Agile Coaching track.
• ICAgile Certified Professional - Agile Team Facilitation (ICP-ATF)
• ICAgile Certified Professional - Agile Coaching (ICP-ACC)
Successful completion of this Boot camp enables you to be eligible for the following:
• 37 Scrum Education Units toward Certified Scrum Professional (CSP)
• 37 PDUs toward the PMI-ACP or for PMP continuing education
Prerequisites:
There are no conditional pre-requisites for this training program, it is advised that participants have a good working knowledge of at least one Agile Framework. We also recommend that you have Agile work experience in a lead role Scrum Master, Agile Coach, Agile Project Manager, Product Owner, etc.
Client Testimonials:
"Because of the knowledge of the content as well as how expertly handled this training was, I am so impressed, that I have already started evangelizing and using with my team the knowledge gained and sharing this with other teams that I have some influence with."
"Krishna is a coaching superstar. Fantastic!"
"Great training. One of the most outstanding instructors I have ever seen. No powerpoints strictly interactive he was amazing. Someone I will never forget. He changes my leadership approach in 5 days. Thanks, Krish !!!"
"An outstanding ICP-ACC course and the instructor is amazing!"
"The instructor is informative, engaging, and professional, with a tremendous level of energy and a great sense of humor. He has demonstrated and exemplified the learning and techniques throughout the course and helped the participants in the class to connect with people and content through practice. I feel genuinely inspired and empowered, and I look forward to adopting the learning in my personal and professional life to develop myself and help the people around me."
"My favorite course ever and I highly recommend it to anyone who wants to attend the ICP-ACC course!"
"Keep doing what you do - observing the way the course is being taught was like a second course all in its own."
iCause.com promotes public events for free and helps event organizers connect with nonprofits to attract more participants like you.
Additionally, the iCause Global Foundation enables good people to fund great causes around the world. Together, our impacts are limitless!