Corsica StudiosUNITS 4/5, ELEPHANT ROAD, LONDON, SE17 1LB London, United Kingdom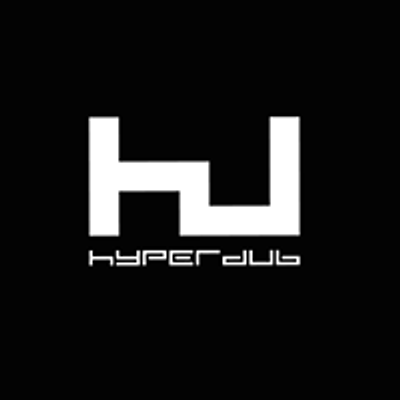 Hyperdub Records
Spread the word
Line Up (In alphabetical order)
Coby Sey
FAUZIA
Hitmakerchinx
Installation
The Zøne
Kristen Gallerneaux - The Hum
£8adv £10 on the door
Hitmakerchinx
Like most Flex Dance Music (FDM) artists, Hitmakerchinx is both dancer and producer. Flex Dance was born from a form of dancing innovated by and named after legendary Jamaican dancer Bruk Up, who relocated to Brooklyn from Kingston in 1995. Evolving in the Carribean neighbourhoods of Brooklyn, the Bruk Up style found a home on local TV Show Flex in Brooklyn, where the danceform was further popularised and developed into its recent form. The music to accompany it, originally known as "Flex Tunes", is rooted in dancehall, but has been growing into a genre of its own with club-ready beats and obscure samples, providing the sonic background for FMD's legendary dance battles.
As one of FDM's standout artists, Hitmakerchinx has been at the core of the scene for many years and helped to substantially form its dance and musical styles. He frequently performs with the likes of Rihanna, Asap Ferg, and Cardi B, and has been picked up by Fade To Mind in 2017 for a 18-track retrospective of original work called Shades & Monsters: FDM Classics. The album was recognized as one of the Best Albums of 2017 by UK's Crack Magazine.
Coby Sey
Coby Sey is a vocalist, musician and DJ, who, after years spent buzzing around the DIY artist circuitry of South East London, has developed a distinctive presence as a performer and producer offering a shifting, disorienting vision of club music.
A long-time collaborator with Mica Levi, Tirzah, Babyfather, Klein and Kwes, Coby's recorded work – as best evidenced on the Whities 010: Transport for Lewisham 10′′ – spans the realms of live instrumentation, sample-based productions and experimental music, melding recognisable motifs of hip hop, drone, jazz, grime and more into a dubbed-out anaesthesia.
Live, these dream like compositions are imbued with a heavy, uneasy dancefloor energy, often abetted by live vocals as well as saxophone interjections c/o regular cohorts Ben Vince and Calderwood. Coby's open-door approach to sharing and making music stretches to his work with London collective Curl, who release records and host events with a collaborative, improvisatory approach, as well as a regular slot on NTS which offers a portal into his appealingly murky musical world.
FAUZIA
FAUZIA explores the sounds of high energy club music spanning footwork, jungle & beyond. Her highly respected NTS shows have featured artists such as Mall Grab, Kode9 & Om Unit allowing her to explore all the depths of club music. Making her Boiler Room debut this year, FAUZIA is quickly becoming a staple in London's underground club scene.
Installation
"The Hum"
Kristen Gallerneaux, 2018
Describe The Hum. A deep time bass rattle; a quivering in the gut. Not everyone can "hear" the Hum, but the vibroacoustic effects of infrasound cause victims to describe it as something that is felt more than heard.
In early 2011, Windsor, Ontario—across the river from Detroit—developed its very own Hum. The cause of The Hum has been traced to the very low frequency bass waves emanating from industrial smelting factories on Zug Island—a landscape populated by heavy industry yet void of human residents. Owing to local industries, the presence of salt and steel have left their impression on this work.
The Hum reconstructs a visual and sonic impression of the spatial, psychic-industrial, physiological, and folkloric effects of this event upon people, animals, and local landscapes. The soundtrack is composed of interviews with the Hum-afflicted, original field recordings of the phenomena, and has notably sonified local dirt and rock salt with the use of an analog synthesizer.
Bio:
Kristen Gallerneaux is a Detroit-based writer and sound artist. As a museum curator of technology, she is the keeper of object prototype synthesizers, telegraph cables, Pr*son radios, and hacking devices. Essays about the hidden soundscapes of these artifacts—combined with stories about growing up Spiritualist—form the backbone of her recent book, High Static, Dead Lines (MIT / Strange Attractor Press). Gallerneaux has presented her work at Unsound, Moogfest, and Pop Kultur, and writes for ARTnews and the Quietus. She records music as Yaki_Pony.