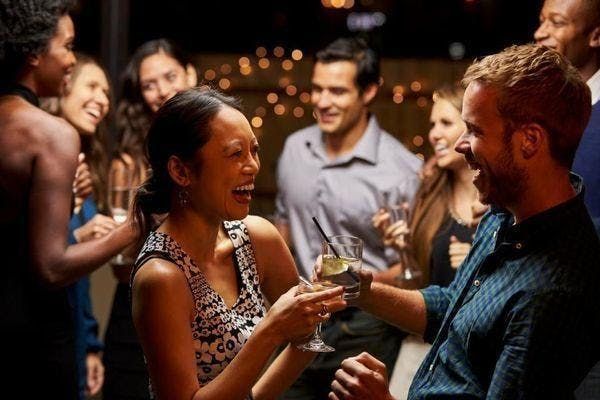 Amba Hotel Charing Cross, Strand, London, United Kingdom
The Expats Club
Spread the word
We are hosting our first Sunday afternoon Singles social for the age group of 25 to 45 and exclusively for only 30 members!
We know Sunday is the day to ease out and have fun! Think empty transport, open roads, laid-back Sunday afternoon atmosphere and so much time in hand!
Imagine spending your day in a classy venue with a small cozy group of like-minded people of your age who are eager to connect with you and having engaging conversations over a drink or two in a quiet environment (None of that loud music!).
If you like the sound of that please join us on Sunday, 9th December 2018 (from 2:00 pm) at Amba hotel in the Terrace Bar (First floor). We assure you a superb atmosphere with civilized drinking, lots of fun talks and a beginning of lasting friendships!
For our Sunday Singles social we will focus on having a small and very age focused group so that you have a better time, meet more like-minded people and leave our meetup with some new friends. Even if you are a bit shy you will easily blend in as it is a small and warm group and Anna will help with introductions and mingling.
We cannot guarantee a perfect gender match in terms of attendees but we will try and balance it to the maximum extent possible. From past experience however it never tends to be more adverse than 60:40 for either gender.
There's no need to get nervous at all because our lovely host Anna will warmly welcome you to the group and help you with introductions as well.
Event fee:First 10 tickets are only £10 eachRegular tickets are only £20 each
*Kindly note you have to purchase your tickets in advance. There will be NO walk-ins allowed for this meetup.
We are charging more for our singles social so that we get an elite and classy group of ladies and gentlemen.
Details:
- We have our area booked for ANNA / Meetup. Please ask the bar staff for our area and they will help you find us.
- ANNA is hosting the event. She will welcome you warmly at the venue.
- We have 18 meetup groups in London with over 110000 members and we will be inviting members between the ages of 25 to 45 from most of these groups. You will meet a lot of new people. (Members of other groups who RSVP are included as guests of the organiser in order to give you an idea of expected numbers.)
- Everyone attends these events to meet other members and so there is no reason to be shy or bashful. Also be aware that most people come alone. Anna is there to look after you and make you comfortable.
--------------------------This meetup is organised with
www.connectwithlocals.com
. Please watch the video below to see why you should attend our meetups.
http://bit.ly/whyattendoursocials