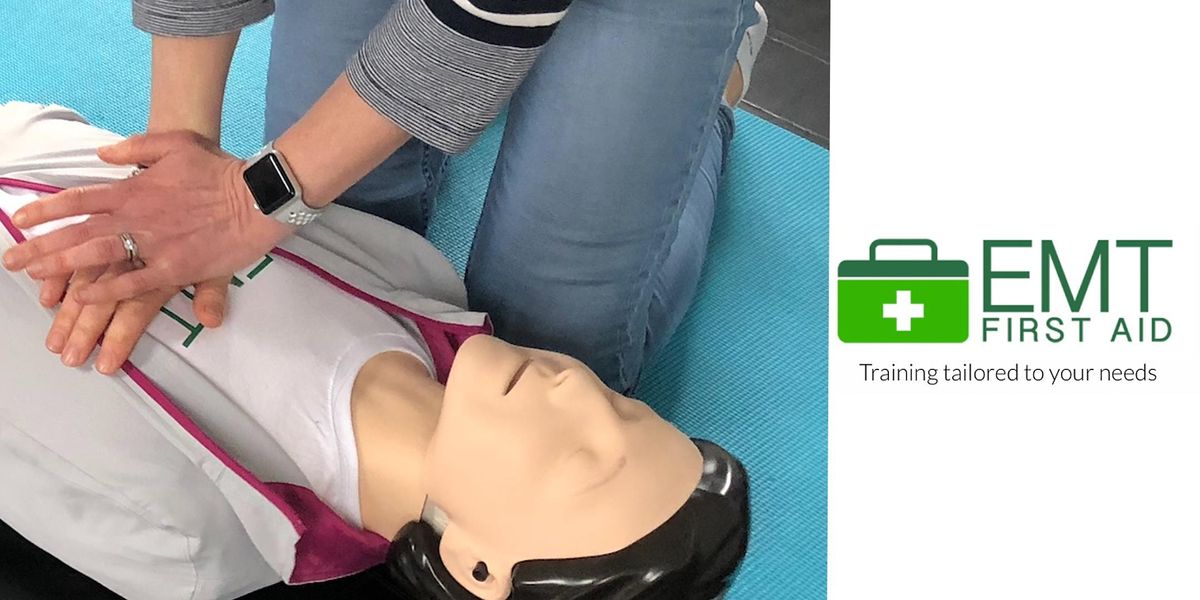 Hatcham Oak Early Childhood Center, Wallbutton Road, London, United Kingdom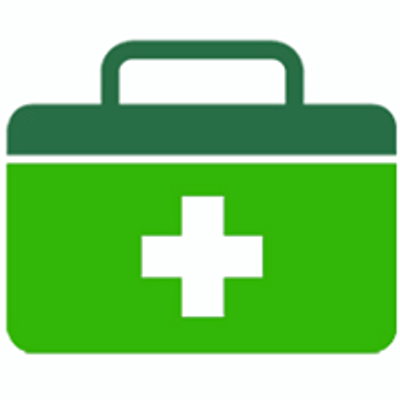 EMT First Aid and Lifeguard Training
Spread the word
Emergency First Aid at Work
Qualification Purpose
This qualification is aimed those looking to undertake the role of a workplace first aider as outlined in the Health and Safety (First-aid) Regulations 1981 and the Health and Safety (First-Aid) Regulations (Northern Ireland) 1982.  
The course has the following pre-requisites
This qualification is for those over 16 years of age. (Candidates between 14-16 years can undertake the qualification, however they should not be relied upon by employers to be a sole emergency first aider)
It is recommended that learners have a minimum of Level 2 literacy and numeracy or equivalent.
Attendees will be required to demonstrate first aid procedures as they would in a real work environment. This includes providing CPR to a casualty who is on the floor, therefore be physically capable of doing so.
This course can be taught as a RQF Level 3 Award in Emergency First Aid at Work
Duration: This course involves at least 6 hours of training and is usually run over one day though can be run as shorter sessions if required.
Prices depend on the certificate option, either a standard certificate of a RQF certificate. The training is always the same regardless of the certificate you choose. Both certificate options include a First Aid training pack.
The training is always the same regardless of the certificate you choose. Both certificate options include a First Aid training pack.
Please contact us to enquire about holding a course at your own venue or workplace.
Course content includes:
The roles and responsibilities of a First Aider
Priorities of First Aid
First Aid Kits
Treatment of an unconscious casualty who is breathing – recovery position
Treatment of an unconscious casualty who is not breathing – CPR and AED
Heart Attack*
Choking
Fitting and seizures  
Anaphylactic shock and the use of an Auto injector pen * 
Asthma  *
Shock and Bleeding 
Burns and scalds
Head injuries, concussion, compression & skull fracture *
Diabetes*
Breaks, soft tissue injuries & dislocations *
* Head injuries, Asthma, Anaphylaxis, Diabetes,  Heart Attacks, breaks & soft tissue injuries are not included within the HSE and QNUK Emergency First Aid at Work syllabus – but are routinely incorporated into our course
Certification:
Upon completion of this course, students will receive either a standard First Aid certificate or a RQF externally assessed certificate. Both are valid for 3 years. 
In order to retain their First Aid qualification, students will need to attend another 6 hour EFAW course and receive certification for a further 3 years.
The HSE strongly recommends that all First Aiders complete an annual refresher course to keep their skills up to date and in line with any changes in First Aid procedures.
Assessment
Continuous assessment by trainer, practical assessments to cover wound management, care of an unconscious casualty, CPR, choking and a multiple choice paper (if you have chosen the RQF externally assessed certificate), Please note that this course is practical and candiates will be required to demostrate practical first aid skills.  Candadates are also advised to alert the trainer if you have any medical issues /injuries and illiness and learning difficulties that would effect your particpation on the course. Reasonable adjustments can be put into place.
Please ensure you read the information when booking about the steps we are taking to ensure the safety of you and our staff.
https://emtfirstaid.com/covid-19-1st-june-face-to-face-training
/>



 
iCause.com promotes public events for free and helps event organizers connect with nonprofits to attract more participants like you.
Additionally, the iCause Global Foundation enables good people to fund great causes around the world. Together, our impacts are limitless!