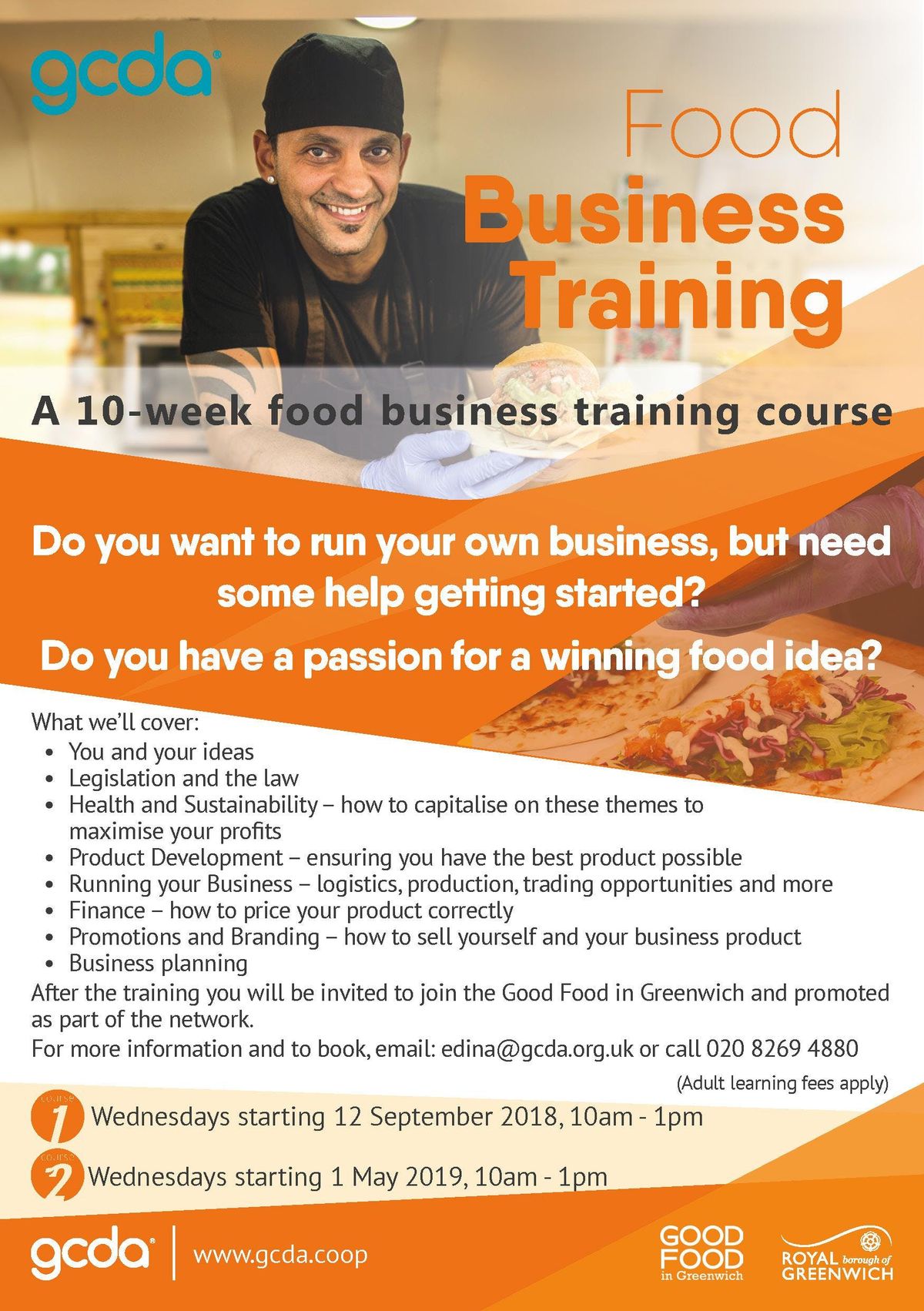 Eltham Centre, 2 Archery Road, London, United Kingdom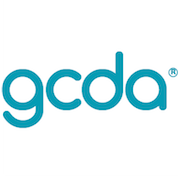 GCDA
Spread the word
"This has been an absolutely brilliant course. It has taught me so much about the food industry and feel that this course should be a criteria when going into the food industry. The trainers are very helpful and have so much knowledge of information in the food industry. I would definitely recommend this course to anyone wanting to learn about the food industry."
"Brilliant course, realistic presentation of what is involved in starting a business in a very supportive way. Particularly like that GCDA are really ambitious in their outlook for their students and themselves."
* HARDSHIP FUND FOR GREENWICH RESIDENTS IS AVAILABLE - PLEASE CONTACT US FOR MORE DETAILS *
Do you want to run your own business, but need some help getting started?Do you have a passion for a winning food idea?
What we'll cover:
• You and your ideas• Legislation and the law• Health and Sustainability – how to capitalise on these themes to maximise your profits• Product Development – ensuring you have the best product possible• Running your Business – logistics, production, trading opportunities and more• Finance – how to price your product correctly• Promotions and Branding – how to sell yourself and your business product• Business planningAfter the training you will be invited to join the Good Food in Greenwich and promoted as part of the network.
10-week course 1st May - 10th July 2019 Wednesdays, 10.00 - 13.00 at the Eltham Centre
Adult learning fees apply as follows:
The hourly costs are:
Royal Borough resident - £5.55
Royal Borough resident on means-tested benefit - £1.50
Greenwich One Card holder - £5
Residents of other boroughs - £6.80
* HARDSHIP FUND FOR GREENWICH RESIDENTS IS AVAILABLE - PLEASE CONTACT US FOR MORE DETAILS *