The Harry Caddick Community Centre, SE5 9 London, United Kingdom, London, United Kingdom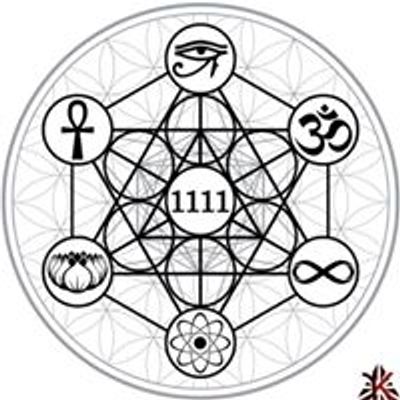 11:11 Universal Consciousness
Spread the word
11:11 Universal Consciousness Tribe Festival
3pm – Portal Opens. Opening ceremony by host Rita Lotus @YouCreateYourownReality
3:10pm - Lacey @indigo528Hz Lacey Indigo Adigwu
3:30 - Spoken word by Abi Brokenpen Brokenpen
3:40pm - Song by Leah Mckenzie @ukrnbqueen
3:50pm - Dance by Afro Colombian rhythms Somos Chibchas London
4pm - Performance by Aaron @indigochild Aaron Fd Indigo
4:10pm - Spoken word by Nathan Francis @natethelyricist
4:20 - 4:50pm – Carrie Tree Music Carrie Tree
5pm - Song – Better days by LAGray LAGray
5 – 5:30pm Break (Free style dance)
5:30 – 5:50 - Belly dance by Mahira Girls
6pm - Song by @m9 Serena Williams
6:10pm - Song by Sophia Sofreea
6:20pm - Song by Romeu Music Romeu Neto
6:30pm - Song by Abi Flynn
6:40pm - Dance by Mikiel @mikiel98 Mikiel Donovan
6:50pm - Song by Teshay Makeda
7 - 7:20pm – Shakti Dance moves by Dirish Shaktidas
7:30pm - @Blackonejamaica
7:40pm - Performance by conscious rapper K9 K9 Muzik
7:50 - 8:10pm - Meya music mind journey ?
8:25pm Closing ceremony prayer
•••••••••
UPSTAIRS in the ALCHEMY ROOM:
3:33pm – 4pm - Live guided global meditation lead by Joanne Lee Philpot
Open your heart to give and receive peace, love and abundance
4 – 4:45pm – Star seeds Workshop by Urtema Dolphin with guided healing sound journey to connect with your star linage to assist with your earth mission for this lifetime.
5 – 5:45pm Tallulah Rendall
6 – 6:45 - Carly Chamberlain: I AM Wellness solution. Self-massage and yoga breath.
7 – 7:30 – Gong/sound bath meditation with Te'loka
7:30 – 8:15pm Tara Love Perry – I love you me – 7 Steps to transformational Self Love
Vendor's exhibiting any of the following......
Handmade Jewellery, Arts and Crafts, Vegan/Veg Food, Crystals, holistic products, Reiki Healing, Natural Skin Care, fresh Juices, Massage, chemical free products, African arts/crafts,
Let's co-create some magic
This is a non-profit event
Proceeds will go towards 11:11 Earth Angels which is a project to feed the homeless
Our aim is to feed and buy clothes/toiletries/supplies for our vulnerable brothers and sisters who are currently living on the streets of London. Lets BE the change we wish to SEE in the world.
If you resonate and want to be a part of the magic let's share, create, learn & enjoy together
Thank you, Namaste, A'ho Inlakech
Rita Lotus
LINK FOR TICKETS:
http://bit.ly/1111ConsciousFestival
Vendor/All Enquiries:
Email:
events11 ! 11 | yahoo ! com
Rita 07908583423
Instagram:
@11.11UniversalConsciousness
@YouCreateYourOwnReality
Unity is strength
Where there is teamwork and collaboration
BE THE NEW EARTH
BE THE LIGHT
BE THE LOVE
BE THE CHANGE YOU WISH TO SEE