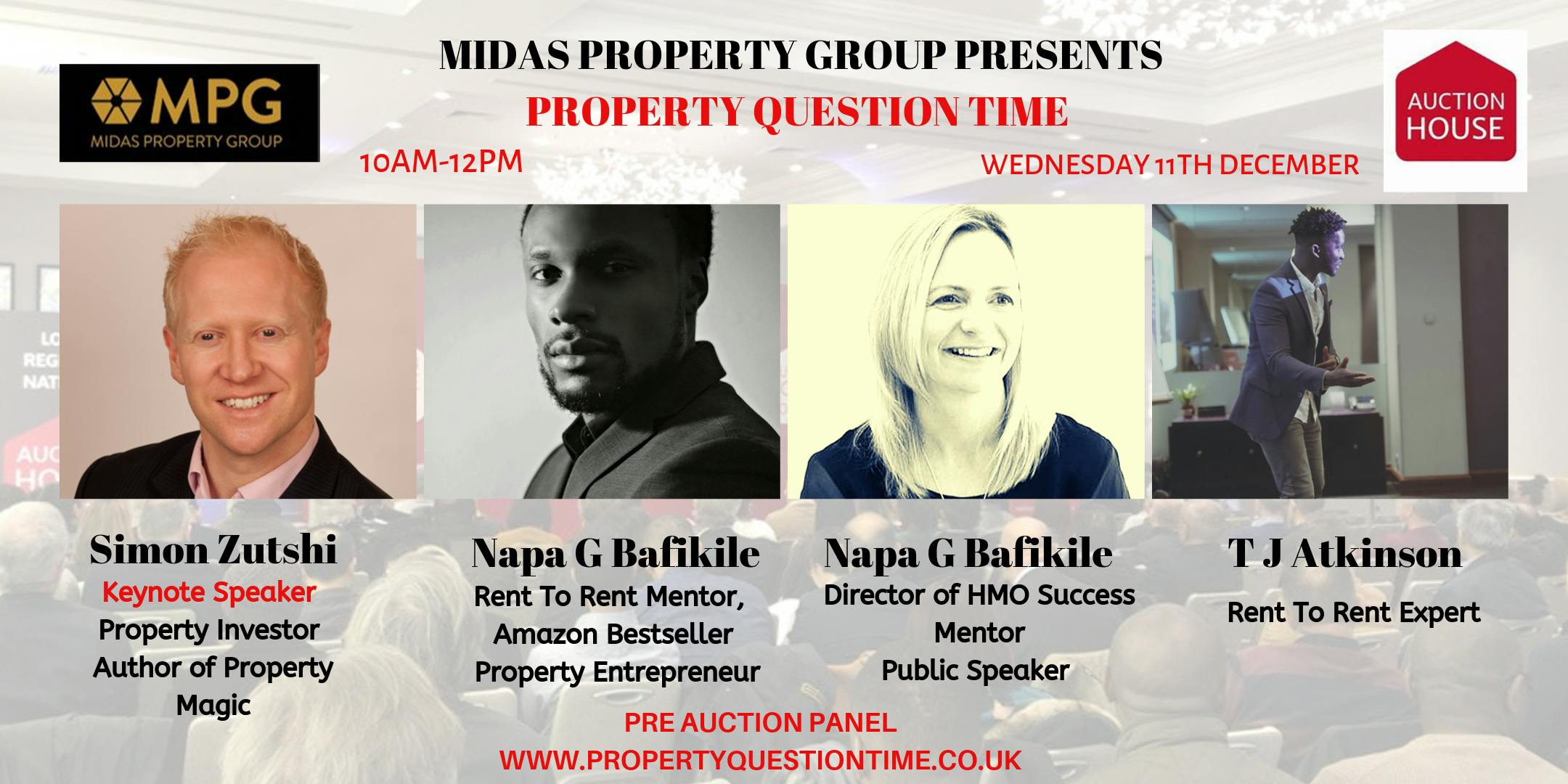 London Marriott Regents Park, King Henry's Road, London, United Kingdom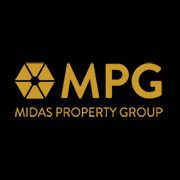 Midas Property Group
Spread the word
Auction House London invites you to the pre-auction panel event Property Question Time (PQT)
The Property Question Time (PQT)
This informative property networking event will take place on the 11th Decemeber 2019, at the Marriott Hotel Regents Park. 
This event is an opportunity for you to network and meet Landlords, developers, property investors and other property professionals.
As usual, we will have some fantastic local property businesses showcasing their products and services. If you would be interested in showcasing your business then please send an email to
info | midaspropertygroup ! co ! uk
 or call 02072062691 for more information.
So don't miss out, come and join us for an informative and yet social evening. 
 Re
Keynote Speaker   
Simon Zutshi
Chairman and Founder at CrowdProperty  
For over 16 years Simon has been helping people become financially independent through property investing so that they can choose how they spend their time.Simon Purchased his  first property back in 1995 when he started work for Cadbury Ltd in Birmingham as a graduate trainee. Simon continued to build my property portfolio to the point whereby the age of 32 , was financially independent. Sion now has a multi million pound property portfolio in my own name and also several SPVs which contain my development projects.In 2003 Simon set up the property investors network (pin) which has now grown to be the largest network of monthly property meetings (50 around the UK) for anyone interested in successful property investing. We provide a friendly, positive and supportive environment for you to lean more about property investing. We don't sell any property but instead teach you how to invest to maximize your return and minimize the risks.Simon is the  author of Property Magic, first published in 2008, and now in its sixth edition also available in Audio format. Property Magic is an international best seller with over 100,000 copies in circulation.Simon is also actively investing in property, albeit mainly larger development projects. It was whilst doing these project that he discovered how hard it can be to raise finance for these projects from traditional banks even for successful investors. This is when he came up with the idea of a creating a property specialist peer to peer lending platform to facilitate loans between property professionals and private lenders. The platform is called CrowdProperty. We are fully authorised and regulated by the Financial Conduct Authority and to date have lent £30.9m to 72 development projects with a 0% default rate.
 Wendy Whittaker -Large 
Director of HMO Success   
Wendy Whittaker-Large, is a property investor and entrepreneur, having founded multiple companies including Best Nest and Best Nest Egg (a high end HMO sourcing company). She is the author of '101 Essential Tips for Running a Professional HMO - Giving you time, money and freedom'.Over the last 18 years she has steadily built a multi-million pound property portfolio whilst raising a family and running an award-winning training business. She now helps others to achieve financial freedom whilst juggling domestic and family commitments, enabling them to fulfil their dreams of having a much higher quality of life.Specialities: HMO design, development and delivery. Property development and lettings. Sourcing deals for investors. Writing training materials and facilitating unique, interactive and engaging training.   
Napa G Bafikile 
Rent To Rent Mentor, Amazon Bestseller, Property Entrepreneu
Napa is a self-made, innovative and forward thinking property investor with over three (3) years' experience in the rent-to-rent market. An expert in the rent to rent property strategy, he has amassed an impressive portfolio of properties across London and surrounding boroughs. His inspirational life story from homelessness and joblessness to property investor and business owner has proven his self-developed strategies for wealth accumulation.In addition to running his own property business, Napa also offers an intensive1:2:1 mentoring program with a 100% success rate. His hands-on approach and breadth of knowledge have gained him the respect of his peers and growing clientele.He is the MasterChef of the property industry, easily recognizable by his popular catchphrase 'we cookin'.  
T J Atkinson 
Rent To Rent Expert / Coach     
Tj Atkinson is our UK Property trainer. He coaches and mentors in London & Birmingham.
Fun Facts:
He enjoys watches trash tv
An avid reader
General trouble-maker
World Traveller
Favourite Book - Anything by Robert Cialdini
"Life has been nothing but interesting, I keep tripping up and landing on amazing opportunities. It was only in 2014 when I discovered that I could generate an income from properties that I did not own. I dug deeper, found a mentor who helped to develop some much needed skills and as we say 'here we are today'.
I am a firm believer that 'Anyone can experience a financial breakthrough' with the right information, right education and adequate support.
 Organizer Midas Property Group 
Sam Fongho 
 Business Development Director of Midas Property Group.
Sam has over 15 years of property experience, he is now very recognised in the private property investment circles in London.   His areas of expertise include; Property Auctions, HMO, Property Development, Networking events, Service accommodation etc.   
Sam advises many international clients on property investments in UK from simple residential investments to investments in developments. As well as advising on the buying and selling of property on behalf of clients Sam's ethos is to provide excellent aftercare service.
Midas Property Group (MPG) is a property consultancy business based in North London.  MPG organise events for Landlords, Investors and Developer.    
The events are organised in partnership with local London Boroughs, MPG has worked with the following Boroughs:
London Borough of Brent
London Borough of Harrow
London Borough of Barnet 
London Borough of Havering 
London Borough of Redbridge 
London borough of Lamberth 
MPG are also market leaders in property auctions.  MPG works a number of National Auction companies to dispose of assets for clients or support clients with acquisitions.         
Agenda 
10:00 to 10:15 Networking & coffee 
10:15 to 10:20  Introduction of Sponsors (90 secs each)
10:20 to noon, Introduction  of the speakers and Question and Ansewer Session
Noon - 5pm, The auction property