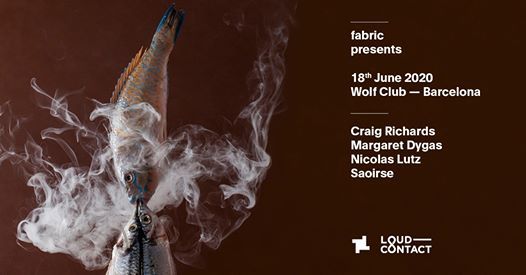 fabriclondon, 77a Charterhouse Street, London, United Kingdom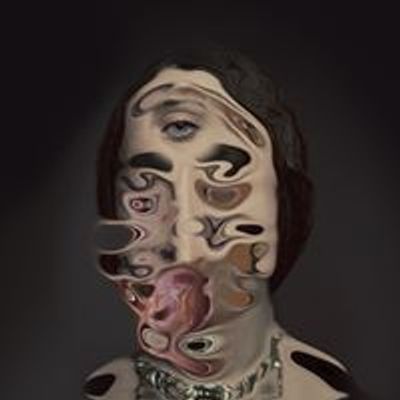 fabriclondon
Spread the word
fabric x Loud-Contact Barcelona 2020
Craig Richards
Margaret Dygas
Nicolas Lutz
Saoirse
We return to Off Barcelona for another Wolf Club takeover. Two years ago we headed out to the Sant Martí venue with a team of our cherished favourites, and this June's edition is set to follow in the same vein.
Craig Richards joins us. Our founding resident has been an enduring fixture at our off-site party sessions, and his appearance guarantees the same discerning class he showcases with us on the regular in Farringdon. Head-twisting techno, electro, dubby house and UK rave records of the highest order are guaranteed.
Richards is joined by another longtime Farringdon favourite, Margaret Dygas. The Perlon artist cut her teeth playing with us way back in 2004, and she's remained close to us since then. Today she's based over in Berlin, where she's formed close ties with the Ostgut crew and Zip's label camp. Whether she's playing at Panorama Bar, Club der Visionaere or further afield, her sound is built upon highbrow selections, taking in hypnotic, propulsive techno via trippy minimal house (and the odd garage or dubstep bomb when the occasion calls).
We also welcome Nicolas Lutz. Planet Jupiter's adopted selector extraordinaire, and one of electronic music's most coveted DJs, the Uruguayan artist is a shining light for the craft and artistry of playing records. For Lutz, genre, style and era become part of one fluid narrative, offering an insight into his strange sound world.
Saoirse rounds off the bill. We've had a close eye on the London-based DJ for more than a decade, and in recent years, she's been busy forging her own path all over the globe. In her solo sets, on the airwaves and with her SASS crew, she's best known for her expert grasp on house, techno, electro, IDM and everything in between – something we've witnessed in EC1 and beyond.
We look forward to inviting these world-beating selectors to Barcelona to showcase the best of what we do in Farringdon every weekend.
Advance tickets are available via RA now: fabricldn.co/by9fl1
Wolf Club,
Carrer dels Almogàvers,
Barcelona,
Spain