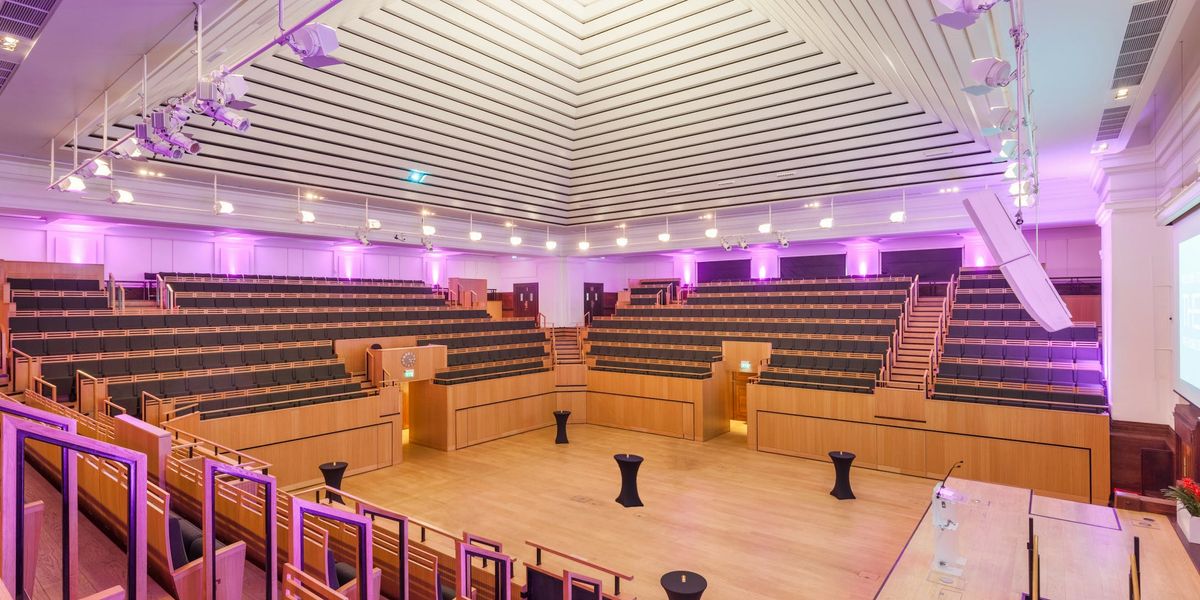 Friends House, 173 – 177 Euston Road, London NW1 2BJ, London, United Kingdom
Happy Ltd.
Spread the word
Happy and engaged workplaces are more profitable, have a higher share growth, and lower costs. Teams have higher staff retention, less sickness and are more productive.
But how can you create this happy workplace culture in your organisation?
Find out at this exciting one-day conference with optional masterclass, full of simple and actionable ways that you can transform your organisation.
Happy Workplaces 2019 is for thought-leaders who want to get away from traditional top-down, hierarchical organisations, and want to lead high-trust, high-autonomy and high-performance teams.
Feedback from the 2018 conference
"The speakers were amazing"
"Great insights from other organisations"
"Some fab and very inspiring speakers. Variety of things covered. Lots of ideas which I can take and apply at my workplace... Very happy day!"
"Challenged my thinking, rather than giving me information"
"Exactly what I wanted - lots of tips I can take back!"
"Thank you for an inspiring and enjoyable day on Thursday; I loved it! The speakers were full of great insight and the day was packed with fun moments which made for a thoroughly happy day."
Day One: Conference, held at Friends House, Euston
The conference will be held at the Light in Friends House, directly opposite Euston Station in central London, and a stone's throw away from King's Cross and St Pancras International Station.
The Light is an award-winning contemporary events space, and is flooded with natural light. The venue is fully sustainable – Friends House uses 100% renewable energy and has a zero waste policy, achieved year-on-year.
Friends House is fully accessible and welcoming to all, with three designated on-street parking bays for blue badge holders outside on Endsleigh Gardens. The main entrance on Euston Road is accessible to all and has step-free access. The Light itself incorporates the highest specification for accessible spaces in the capital. Click here to read detailed accessibility information on the Friends House website.
Full address: Friends House, 173 – 177 Euston Road, London NW1 2BJ
Day Two: Optional Masterclass, held at Happy's training centre
The optional masterclass will be held on Friday 14th June from 10am to 4:30pm at Happy's training centre in Aldgate, hosted by Happy's founder, CEO and Chief Happiness Officer, Henry Stewart. Learn how to transform your culture into one of trust and empowerment.
Book now to get our lowest price - just £195 + VAT for the first 15 people or until 31st December 2018!