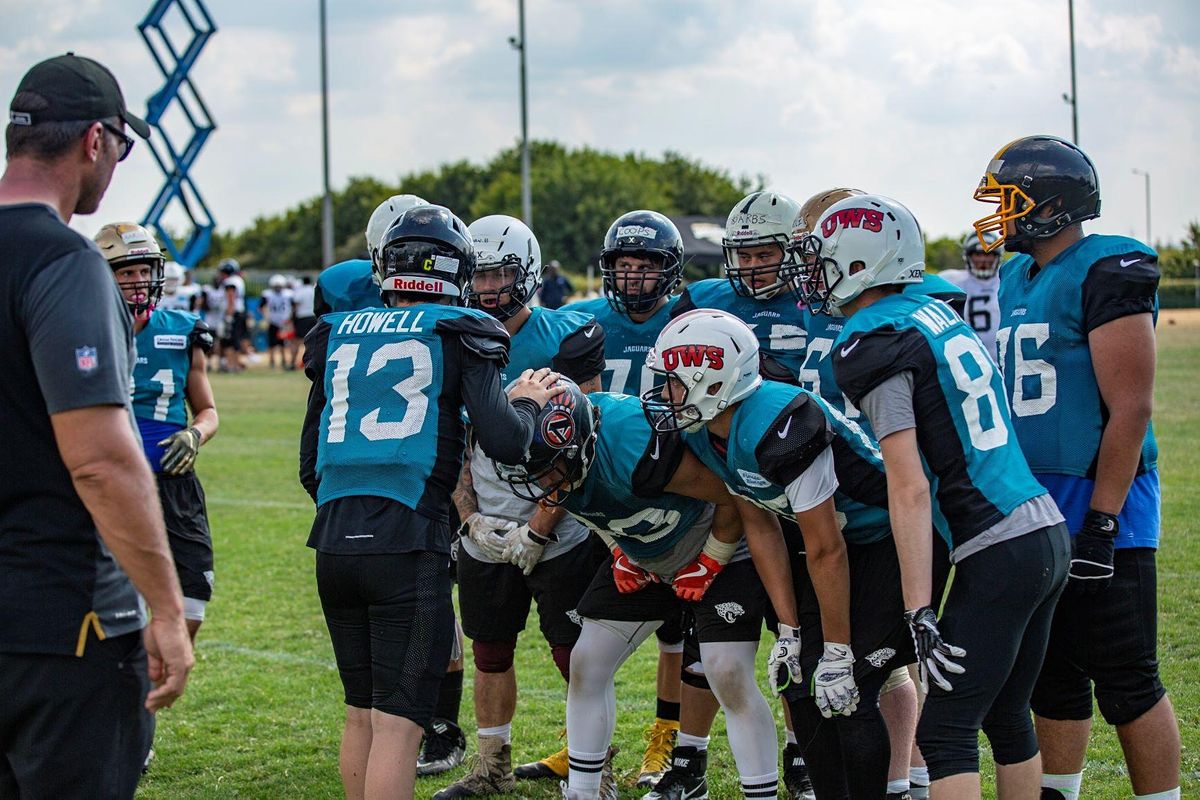 Brunel University London, Kingston Lane, London, United Kingdom
Eventbrite
Spread the word
A 1 or 2 day coaching shadowing opportunity with the top European coaches and Jaguars/NFL Legends at Brunel University
About this Event
The Jacksonville Jaguars are opening up their 2020 Academy to British and European coaches who are looking to develop their coaching styles and sessions further. A ticket will allow your to shadow your chosen position and learn coaching techniques, drills and much more from a Jags and NFL legend and a top European coach.
Please note BAFCA will give CPD points accreditation
The list of positional coaches are below:
OFFENCE
QB – Mark Brunell – Super Bowl XLIV Champion, 3x Pro Bowler, Pride of the Jaguars Member
OL – Tony Boselli - 2x Hall of Fame finalist, 3x First team all-pro, 5x Pro Bowler, Pride of Jaguars Member
TE – Kyle Brady – Super Bowl XLII appearance, 1st Round Draft Pick (1995), Over 3,500 NFL receiving yards
WR- Reggie Barlow – Super Bowl XXXVII Champion, 1x Pro Bowler, 3,400+ NFL Special team yards
RB – James Stewart – 1st Round Draft Pick (1995), Over 5,841 NFL Rushing Yards, 48 NFL Touchdowns
DEFENCE
DL – Kevin Hardy – 1995 Dick Butkus Award winner, 1x Pro Bowler, 1x First team all-pro
DB – Aaron Beasley - 1996 3rd Round Draft Pick, 400+ NFL Tackles, 24 career interceptions
LB – Bryan Schwartz – 2nd Round Draft Pick, Nearly 500 NFL Tackles, 5 NFL FFs
Please contact mackeanm | nfl ! jaguars ! com regarding any questions
iCause.com promotes public events for free and helps event organizers connect with nonprofits to attract more participants like you.
Additionally, the iCause Global Foundation enables good people to fund great causes around the world. Together, our impacts are limitless!