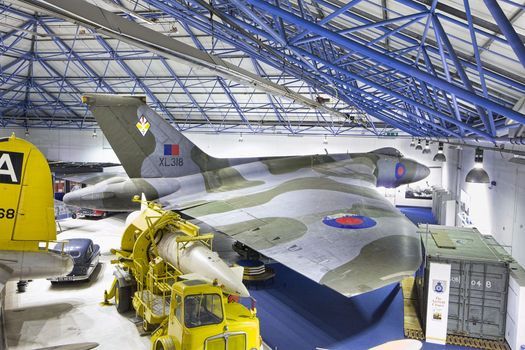 The Royal Air Force Museum, London, United Kingdom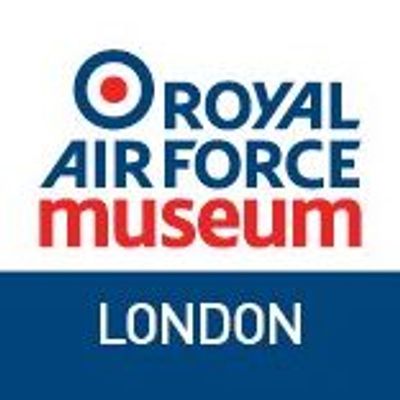 The Royal Air Force Museum, London
Spread the word
Update: 06/04/20
Our Vulcan and Cold War Experience has now been cancelled until the end of June 2020 for the health and wellbeing of all those involved. We would like to apologise for any disappointment that this may cause.
If you have purchased tickets for dates prior to 1 July 2020, you will have received an email from our events team with more information. We are working with our volunteer teams on adding extra dates later in the year. If you have any further enquiries regarding this event, please email our events team
etickets | rafmuseum ! org
.
While we are closed, please keep in touch by visiting our social media channels Facebook, Twitter and Instagram and our website. We will continue to update them with the latest information.
We look forward to seeing you again soon.
The Vulcan and Cold War Experience is back for 2020, along with our regular Tuesdays, we are now offering a few Wednesdays and Saturdays throughout 2020.
Tickets: £50.00 per person
The Experience
Ticket holders will have the chance to explore two of the Cold War's most iconic aircraft; the Avro Vulcan B.2. and the McDonnell Douglas Phantom FGR.2, which between them tell a story of uncertainty and tension that loomed over the world for decades. You will gain special access to both these mighty warriors, and allow you to climb in to and take a seat in the cockpit of the Vulcan and the pilot's seat of the Phantom. This is a rare opportunity to experience what it was like to fly these great aircraft. Ticket holders will also be given a full ground tour, with the chance to get up and close to other significant Cold War aircraft, including the BAC Lightning F.6, the Handley Page Victor K2, and the English Electric Canberra PR3, and hear fascinating real-life stories of the people who flew the aircraft.
Due to the popular demand from 2019, The Vulcan and Cold War Experience will run additional sessions on a Wednesday or Saturday in conjunction to the last Tuesday of every month. Time slots are available from 10.20am to 12.40pm on Tuesday. Then on Wednesdays and Saturdays the Experience will run 12.00pm to 2.20pm.
18 March - Cancelled
31 March - Cancelled
22 April - Cancelled
28 April - Cancelled
13 May - Cancelled
26 May - Cancelled
17 June - Cancelled
30 June - Cancelled
11 July - SOLD OUT
28 July - New Sessions Available
12 August - New Sessions Available
25 August - New Sessions Available
16 September - New Sessions Available
29 September - New Sessions Available
17 October - SOLD OUT
27 October - New Sessions Available
18 November - New Sessions Available
24 November - New Sessions Available
Ticket information:
Please arrive at the Museum fifteen minutes before your chosen time, this will give you time to make your way to the Vulcan, located in the far corner of Hangar 5. Our team of Aircraft Access Volunteers will take you through your experience. Each session will last between 45 minutes and an hour. Please ensure you have read our Access Terms and Conditions below before booking.
Book your tickets now!
Access Terms & Conditions for The Vulcan and Cold War Experience:
For the Vulcan you must be physically fit to climb two ladders, pulling your body weight up them. There is a narrow gap between the pilots seat which some visitors may not be able to access.
The Phantom requires you to climb a number of steps and to climb over the side of the aircraft; you must be able to support your own body weight when climbing in and out.
You must be over the age of 16 to purchase a ticket and access the cockpits.
Please wear trousers or shorts. Skirts and dresses may prevent or restrict access.
Please wear flat shoes with a good grip on them. Please note, we cannot allow the public access without appropriate footwear.
You may take pictures once inside the cockpits – please come with a camera that can be zipped into a pocket or a camera with a strap.
If your Aircraft Access Volunteer feels it is not safe or possible for you to access the cockpits of either the Phantom or the Vulcan then we reserve the right to refuse access.
Please arrive for your access slot on time, if you are running late and miss your booked time then the Museum reserves the right to refuse access.
The Museum does not offer refunds for missed bookings or 'no shows'
Each experience ticket, and subsequent session booked, is only valid for one person. If you wish to book more than one ticket we would recommend booking two consecutive sessions.
By purchasing a ticket for Vulcan and Cold War Experience you are agreeing to adhere to the Museum's terms and conditions as above.
For more information about the Cold War Experience or if you have any questions please email us at
whatsonlondon | rafmuseum ! org
.
iCause.com promotes public events for free and helps event organizers connect with nonprofits to attract more participants like you.
Additionally, the iCause Global Foundation enables good people to fund great causes around the world. Together, our impacts are limitless!