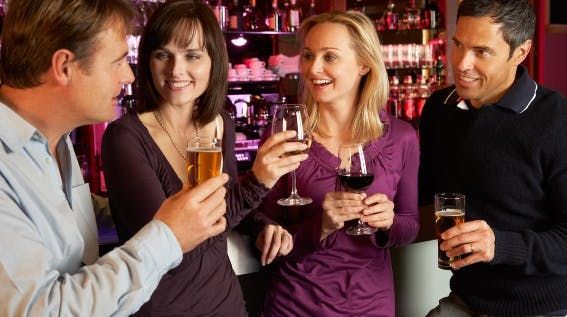 Mrs Fogg's Maritime Club & Distillery, 37 Broadgate Circle, London, United Kingdom
The Expats Club
Spread the word
Are you single and 30 to 50s and looking to meet other singles? Do you want to mingle and make new single friends?
Please come and join us as we have secured the fantastic Mrs. Fogg's on Broadgate Circle this Saturday, where the atmosphere is peaceful and cozy which is perfect to meet other people and mingle with like minded singles!
Join us for an evening of mixing and mingling where you will be welcomed and also introduced to some of the other attendees.
Our most amazing venue is located in the heart of the City. Please be sure to ask the bar staff for our reserved area so that you can find us.
We also have a FREE drink for members, so long as they last, so please come as close to time as possible!
------------------------------
- Our area is booked for MEETUP/Anna and will have low background music earlier on so we can mingle chat and get to know each other.
- This is a meetup is for SINGLES BETWEEN 30 to 50s who want to make new friends in a safe and comfortable environment.
-Please be aware that about 95% of those who attend come alone and about 75% are attending for the first time. You will not be alone. We know how you may feel and so Anna will take care of you.
- We have 18 meetup groups in London with over 110,000 members and we will be inviting SINGLE members from most of these groups. You will meet a lot of new people. Members of other groups who RSVP are included as guests of the organiser in order to give you an idea of expected numbers.
-Everyone attends these events to meet other members and so there is no reason to be shy or bashful. Also be aware that most people come alone. Anna is there to look after you and make you comfortable.------------------------------
EVENT COST:
This is a £10 pre-pay ticketed event but the first 10 tickets are only £5 each!
First 10 tickets - £5 eachNext 30 tickets - £10 eachCash at the door - £15 each
(Cash £15 to Anna for walk in)
------------------------------
IMPORTANT
- Dress code - Smart casual
- ID- Please be sure to carry Government issued ID (EU driving license or passport or ID card) to prove your age is over 18.--------------------------This meetup is organised with
www.connectwithlocals.com
. Please watch the video below to see why you should attend our meetups.
http://bit.ly/whyattendoursocials