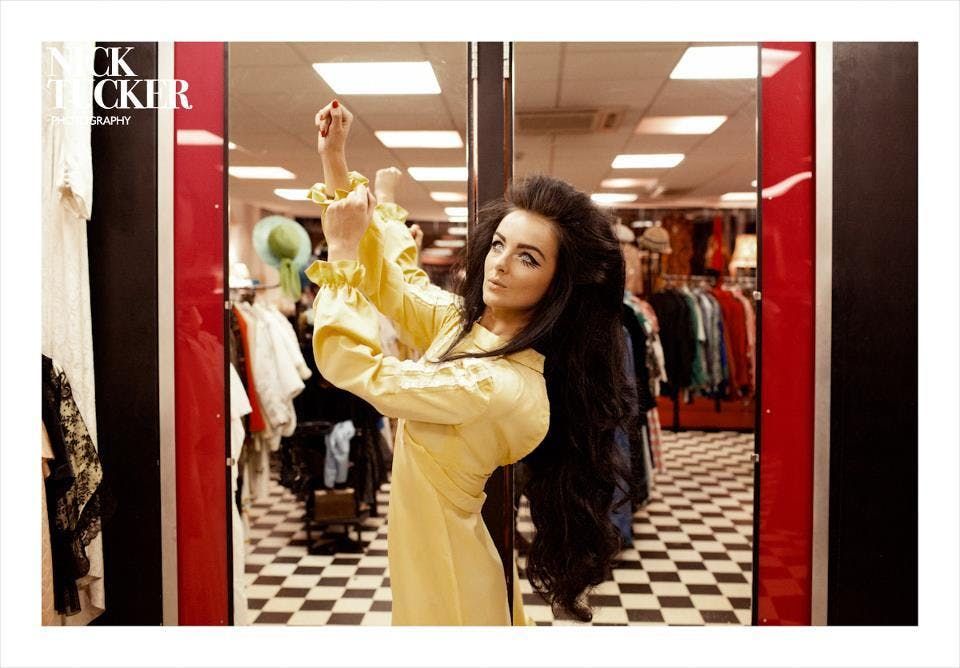 Paper Dress Yoga, 352 Mare Street, London, United Kingdom
The Meyer Dancers
Spread the word
CALLING ALL 1960'S LOVERS!
Step into spring with style! Pony, Twist and Watusi to the sounds of Mod, Soul and Psychedelic beats!
This May, come join The Meyer Dancers, London's "Go To" Go-Go Dance Company for four weeks of 1960's Go-Go dancing and show case your new moves at our special Spring studio sharing for friends and family at Paper Dress Yoga, East London's favourite haunt.
We are a sisterhood so whether you come by yourself, with a friend or a group we know you'll feel part of the gang!
What can I expect from the course?
* A chance to shimmy, shake, and learn original 1960s Go-Go moves
* Learn two fun and sassy 60s style routines
* A weekly workout to amazing, high vibe 60s music
* A friendly and supportive environment, perfect for beginners and improvers
* Get fit and feel empowered
* Together we will be working towards an end of term sharing - for your friends and family – Sat 8 June 20:00-22:00 at Paper Dress Yoga.
What did our previous participants say?
"I had the best time learning Go-Go dancing with the Meyer Dancers! Would highly recommend the 4-week course"
"The Meyer Dancers are a wonderfully welcoming, encouraging and professional troupe"
"Great teachers in a fun and friendly atmosphere. Really supportive"
"Such good teachers, great music and fabulous dance routines"
100% of course participants who answered our survey said they would recommend to a friend.
Course Dates:
Sat 18 May (12:15 - 13:45)
Sat 25 May (12:15 - 13:45)
Sat 1 June (12:15 - 13:45)
Sat 8 June (12:15 - 13:45) & evening sharing (20:00– 22:00)
Who are The Meyer Dancers?
The Meyer Dancers are London's 'Go-To" 1960's Go-Go Dance Company. TMD have been performing their exciting Go-Go act for 8 years having performed alongside legendary 60's bands such as The Sonics, Geno Washington, The Trashmen and at several festivals such as Glastonbury, Lovebox, Isle of Wight, Wilderness, Secret Garden Party and 60's festivals in Europe! TMD have also featured in movies directed by Woody Harrelson and award-winning director John Ridley. They also teach Go-Go at hen parties and birthdays! The dancers are inspired by the strong, feminine women in the movies of Russ Meyer and can be sure to shake up the dancefloor with their groovy moves! They perform everything from mod, to Ye-ye, and psychedelic to suit the party!
The price of the 4 week course is £80 + booking fee.
Cancellation Policy: If you purchased a ticket on the course but are then unable to attend the course, or not available for some of the dates, we allow a refund policy of 30 days before the event starts. After this time, we cannot accomodate any refunds, however if you email us and can make some of the dates, we still would love to make this a special experience for you. 
Location: Paper Dress Yoga, 352 Mare St, London E8 1HR
(opposite Hackney Central station – London Overground line)
Class level: OPEN (All levels welcome!)
Please note: During the classes you will need to be barefoot, but on the evening sharing (June 8), clean shoes or boots are permitted.
We can't wait! See you soon. TMD x