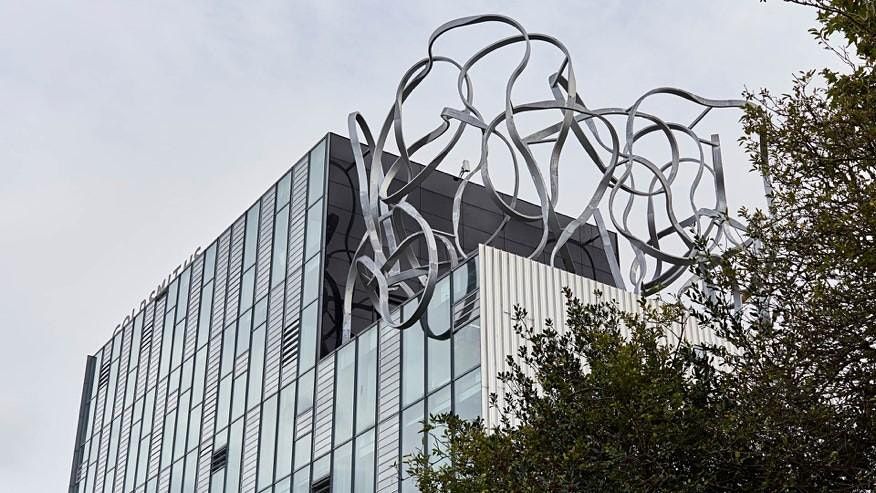 Campus OR Virtual Classroom, Goldsmiths, University of London (Senate House wc1e 7hu, OR New Cross, se14 6nw), London, United Kingdom
Eventbrite
Spread the word
The course is available in four formats:
Campus
Online (Virtual Classroom) with live tutoring
Clients' Office
Bespoke (Group or 1-2-1 coaching)
Course dates and venue:
· Monday 21 - Friday 25 Sep 2020 (10:00 - 17:00) - Goldsmiths, New Cross
More places and dates here: 
https://air-awpp.eventbrite.co.uk
Course description
Learn to write well, publish in international journals and deliver quality public presentations.
This 1-week course combines three key skills that are important for most people and essential for academics and researchers – writing, publishing and public speaking.
As science is becoming truly international, researchers are faced with the challenge of publishing in established international journals. Developing a strong publication and citation track-record is a major challenge for all scientists.
Dissemination of knowledge and promotion of ideas is another important part of a career in research, academia and other professions. The power of knowledge can be much greater when knowledge is well-presented.  
Why choose this course?
During the practical sessions, you will be provided with feedback and guidance specific to improving your skills; and have the opportunity to receive guidance on specific areas of your interest.
Campus Courses - VAT-free: Our venues are in central London (Senate House) and in New Cross. Room details and instructions on how to get there will be emailed to you ahead of the course.
Virtual Classroom Course Information - VAT-free: Live tutoring brings all the benefits of face to face training and, in addition, improves skills for 'digital' participation. There is now an increasing need for on-line activities in all areas of life. Meetings, interviews, presentations and conferences are increasingly opting for participation and contribution via digital platforms. Therefore, 'digital' participation is becoming an essential skill of the 21st century.
Bespoke Course Information: Please contact us for tailor-made course options: 1-1 coaching and bespoke group training. We will adapt the course to your tailored to your interests, needs and desired outcomes.
In this course you will learn:
Improve your academic writing skills. 
Be able to: spot more easily when the text needs to be improved; understand how to approach revision; revise text to make it clearer, more logical and succinct.
Have a good insight into the publication process.
Acquire knowledge about the publication process that will make the process more efficient and less stressful.
Receive practical advice for each stage of the publication process: writing, revising and submitting manuscripts to a suitable journal; communicating with the editorial team; responding to editorial decision; revising and resubmitting the manuscript.
Have a good foundation for becoming an efficient reviewer for academic journals.
Gain public speaking and presentation skills applicable in a variety of contexts such as conferences, election campaigns, diplomacy activities, lecturing, management talks/board meetings, oral exams, PhD Viva as well as the emerging context of online, virtual events.
Tutoring
The course is taught by internationally renowned academics, with extensive experience of writing, publishing, reviewing and editing for top journals and presenting to diverse audiences. The presenting component is taught by experts in Public Speaking, with extensive experience internationally.
Of thousands of degree-granting universities, Goldsmiths Psychology department is in the World top 100 in the QS ranking for academic reputation. Papers by our academics are highly cited: we hold the 55th place among the Worlds' Psychology departments for the number of citations published per paper.
The director of the course, Professor Yulia Kovas, has also delivered a one-day course of Academic Writing at the British Psychological Society.
Other clients also took:
Public Speaking and Presenting (1 week) - Campus or Virtual Classroom
Psychology of Decision Making (1 day) - Campus or Virtual Classroom
Drafting and Negotiating International Contracts (1 week) - Campus or Virtual Classroom
Psychology in One Day - Campus or Virtual Classroom
Combatting Fear of Public Speaking (1 day) - Campus or Virtual Classroom
Speech Writing for Public Speaking (1 day) - Campus or Virtual Classroom
Booking information
Fee: £850
Discounts
10% if you are taking two courses in consecutive weeks
20% UK students
25% UK Law & Society Association (UKLSA) Members
If five people register from the same institution for the same intake, the fifth place is free
Goldsmiths students, staff and alumni - email us for current discounts
As a University, we are able to offer our courses at minimum prices, and free of VAT - to make knowledge available to as wide audience as possible.
Enquiries
Email: air(@gold.ac.uk); Phone: +44 (0)20 7078 5468. For information on our upcoming short courses please sign up to our mailing list.
Refund policy: See AIR courses main page
iCause.com promotes public events for free and helps event organizers connect with nonprofits to attract more participants like you.
Additionally, the iCause Global Foundation enables good people to fund great causes around the world. Together, our impacts are limitless!