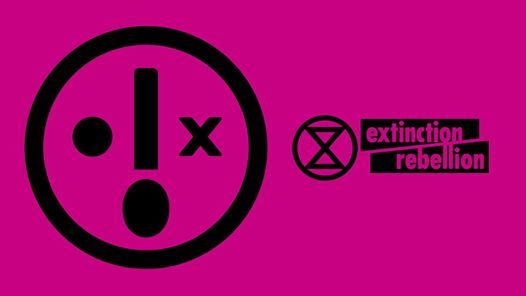 XR UK Talks & Trainings, Palace of Westminster, SW1A 0AA London, UK, London, United Kingdom
Facebook
Spread the word
REGISTER HERE:
https://www.eventbrite.co.uk/e/action-design-training-tickets-114680628848
Extinction Rebellion is an actions-led movement. Let's get back to XR's roots and use actions to cut through business as usual and lead people to rebel. This workshop gives people the tools to design sexy, crazy, moving, provoking actions and looks to empower people in all walks of life to rebel. Let's get naughty.
This workshop is vital pre-rebellion, teaching rebels how to
design and carry out actions, with high impact and effectiveness in
the spirit of Extinction Rebellion. Learn about the key principles
of civil disobedience, how XR's principles and values guide action
design, and important advice for carrying out empowering
actions whilst under lockdown and social distancing.
This training is free but any contribution to the rebellion would be highly appreciated!
Set up a monthly donation!
https://chuffed.org/xr/uk
Contribute to the Rebellion Crowdfunder!
https://chuffed.org/project/extinction-rebellion-uk-2020
Attendance for this event is limited so please only register if you're actually planning on attending:
https://www.eventbrite.co.uk/e/action-design-training-tickets-114680628848
Once you're registered, you'll be sent an email with the zoom details. You'll have to scroll pretty far down in the email to find the link!
iCause.com promotes public events for free and helps event organizers connect with nonprofits to attract more participants like you.
Additionally, the iCause Global Foundation enables good people to fund great causes around the world. Together, our impacts are limitless!