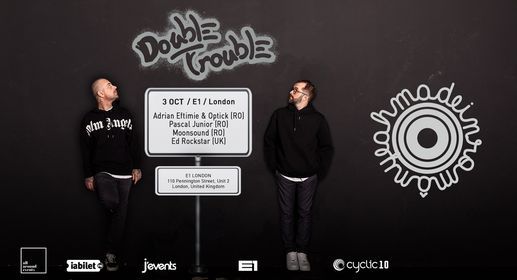 E1 London, 110 Pennington Street, Unit 2, London, United Kingdom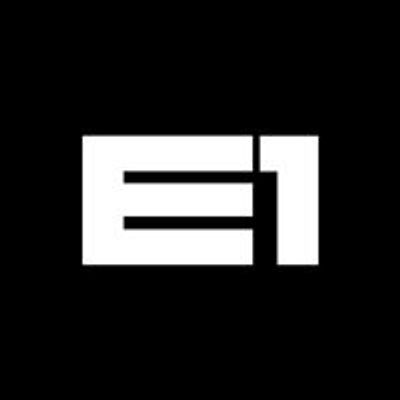 E1 London
Spread the word
London, get ready for a jaw-dropping all-nighter!
Made in Romanyeah & All Around Events present:
Adrian Eftimie & Optick, Pascal Junior, Moonsound, Ed Rockstar @ E1 London
The most renowned DJs in Romania teamed up and they start on a musical journey across the borders. Adrian Eftimie and Optick just launched a new label entitled Double Trouble, in which they will also release their first EP with a remix of Sllash & Doppe. There's no better way to celebrate this union than with a fun and electrifying party where the DJs will keep our hands in the air all night. To all electronic music fans out there in London: come share this joy with us and feel the legendary beats at a party you won't forget anytime soon!
Let's get in trouble. Then, let's make it double!
Adrian Eftimie & Optick (RO)
https://www.facebook.com/djadrianeftimie
/
https://www.facebook.com/djoptick
/
Pascal Junior (RO)
https://www.facebook.com/PascalJuniorOfficial
/
Moonsound (RO)
https://www.facebook.com/moonsound
/
Ed Rockstar (UK)
Double Trouble:
https://soundcloud.com/doubletroublero
Adrian Eftimie:
https://soundcloud.com/adrianeftimie
Optick:
https://soundcloud.com/djoptick
#cyclic10 #cyclicmusic #10yearsofcyclic #madeinromanyeah
___
Cei mai cunoscuți DJ din România fac echipă și pornesc într-o călătorie muzicală peste hotare. Adrian Eftimie și Optick dau naștere labelului Double Trouble, în care vor lansa și primul EP alături de un remix marca Sllash & Doppe. Cum să sărbătorim altfel dacă nu cu o petrecere pe cinste, unde autorii EP-ului ne vor ține cu mâinile în aer toată noaptea. Români din Londra, vă așteptăm pe voi și pe prietenii voștri londonezi cu beaturi legendare și un party electrizant, cum numai noi știm să facem!
TICKETS:
https://www.iabilet.ro/bilete-londra-double-trouble-powered-by-made-in-romanyeah-52801
/
VIP tables x 5 people £600
Includes Vodka and mixers
Meet & Greet 50£
Doors 30£
Regular ticket 25£
Early Birds 20£
iCause.com promotes public events for free and helps event organizers connect with nonprofits to attract more participants like you.
Additionally, the iCause Global Foundation enables good people to fund great causes around the world. Together, our impacts are limitless!