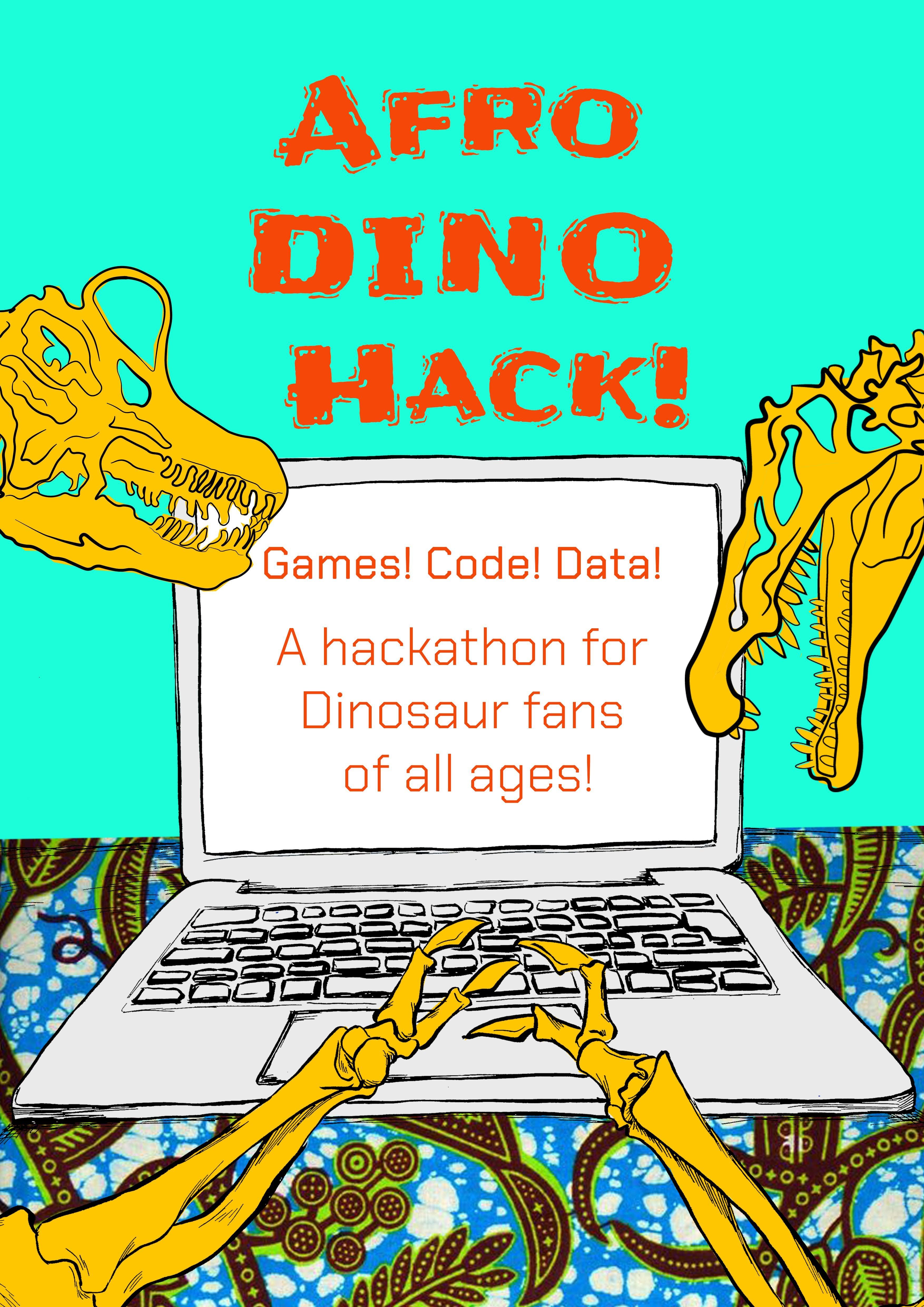 Camberwell Library, 48 Camberwell Green, London, United Kingdom
AfroFutures_UK
Spread the word
How many African dinosaurs can you name?
How many people know Spinosaurus was found in north Africa?
Did you know there's a dinosaur whose name means 'African hunter'?
Afro Dino hack aims to bring together techies, black history nerds, dinosaur geeks and Museum collections enthusiasts to find new ways of making the data in repositories like the Natural History Museum Data Portal more accessible. Whether through games, educational resources, improved functionality or interactive art, we want to help make African dinosaurs famous!
AfroFutures_UK in association with wildcard.js is proud to present the first Afro Dino Hack, an event where we can come together and make cool stuff happen using data and code. The event is open to folks of all skill levels. You are welcome to bring your own data sets provided it:
Pertains to aspects of black history
Is totally open access!
For any other enquiries, please get in touch to
afrofutures ! uk | gmail ! com
.
FAQs
Who are you?
We are AfroFutures_UK, a collective interested in exploring the intersections of race and technology through an AfroFuturist lens. Since 2015, we've hosted conferences and workshops, participated in panels and organised meetups where people can come together and imagine new futures. Our most recent events were based on coding and food production.
Where and when?
The hackathon will be held 14th-15th December at Camberwell library. It will be open to the public on both days from 10am.
Is it only dinosaurs?
Although dinosaurs were the initial inspiration - because they're amazing - we are open to people bringing their own open Museum data to the hackathon. However, we ask that the collection or the challenge they are trying to solve touches on some aspect of black history and we would prefer data to be focussed on collections of scientific interest.
Is it funded?
Not as of yet, but we're pleased to report that the Natural History Museum data portal team will be a part of the event.
How much will it be?
The event is free, but people can 'pay as they like' for a ticket via eventbrite. All money collected will go towards AfroFutures_UK 2019 conference to which all participants will be invited and given an immediate spot to talk about their project.