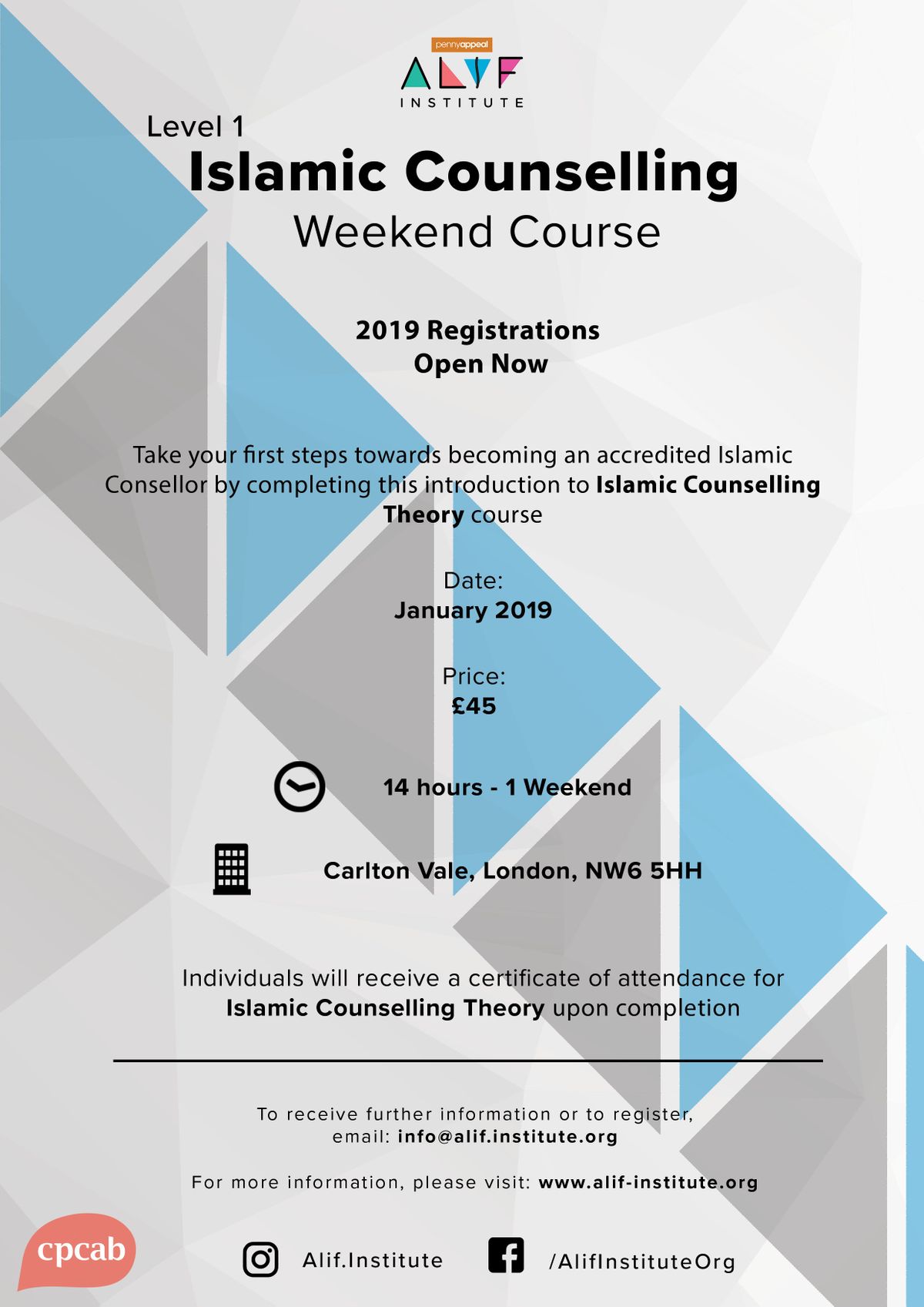 Carlton Vale, London, United Kingdom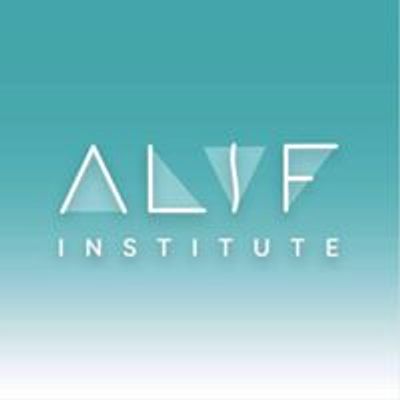 Alif Institute
Spread the word
Take your first step towards becoming an accredited Islamic Counsellor by completing this introduction to Islamic Counselling Theory course.
To receive a certificate of attendance for Islamic Counselling theory Level 1, individuals will need to attend a one-weekend class which will consist of modules on the theory of Islamic Counselling. Each day will consist of face to face, interactive learning. 
Entry requirement: Minimum age of entry is 18 years
Duration: 14 Hours - 1 Weekend
Referral scheme!
Do you know anyone who may benefit from our Islamic Counselling courses? At Alif Institute, we aim to offer tailored made Islamic Counselling courses for people of different backgrounds, experiences, qualifications and knowledge. We are therefore pleased to launch our NEW referral scheme! So how does it work?
1) Email our admin at
info | alif-institute ! org
to receive a unique code2) Encourage others to join any one of our counselling courses using your unique code 3) Upon submitting their application, you will receive 10% off on ANY of our courses4) Want to recommend more family and friends? You can certainly do so! As a thank you, you will receive a further 10% off for every individual that registers to our courses using your unique code
It's very simple! Make sure to take advantage of our referral scheme today