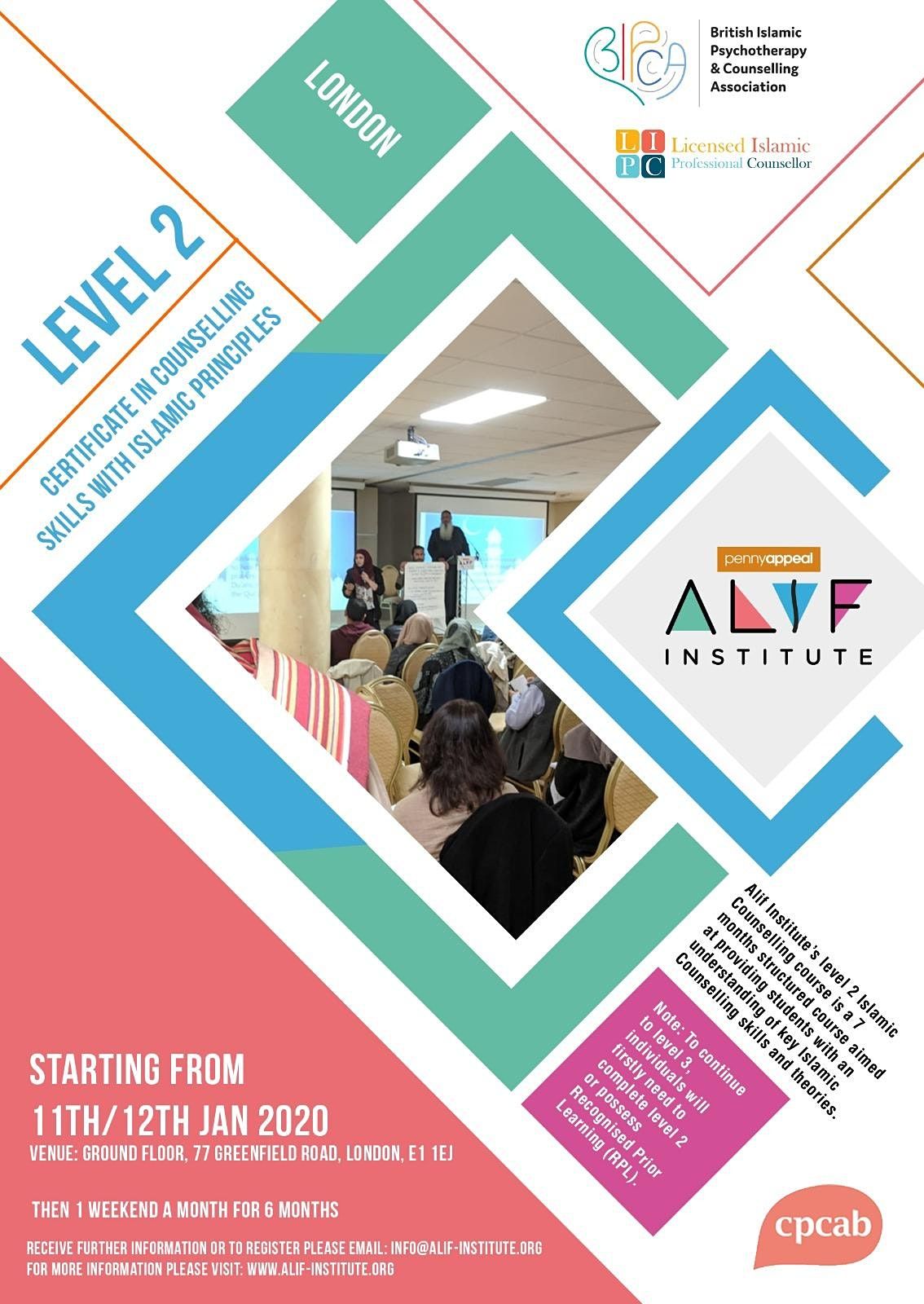 London, United Kingdom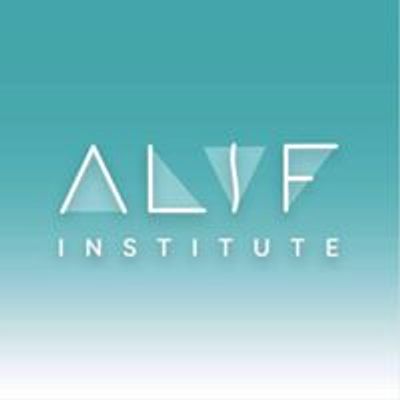 Alif Institute
Spread the word
*Registration Fee: £226.97
Course Fee: £800 (*The Registration fee is inclusive of the fee payment)
This course is eligible for an instalment plan for those who wish to spread out the cost of the TOTAL fee. 
The account details are:
Bank Details
NatWest – Alif Institute
Sort Code 55-70-23
Account Number   86148141
Level 2 Certificate in Counselling Skills with Islamic Principles
Alif Institute's Level 2 Islamic Counselling course is a 6 month structured course aimed at providing students with an understanding of key Islamic Counselling skills and theories
This course:
Explores a range of counselling skills and allows you to put them into practice with other students in your group.
Introduces the 'Person-Centred Approach' to help understand the application of counselling skills.
Develops self-awareness regarding own attitudes, values and beliefs.
Supports safe and ethical working within a professional code of conduct.
Links Islamic principles to all parts of the course
Class Dates: Starting in September 2020. Dates TBC
Note: To continue to Level 3, individuals will firstly need to complete Level 2 or possess Recognised Prior Learning (RPL).
Referral scheme!
Do you know anyone who may benefit from our Islamic Counselling courses? At Alif Institute, we aim to offer tailored made Islamic Counselling courses for people of different backgrounds, experiences, qualifications and knowledge. We are therefore pleased to launch our NEW referral scheme! So how does it work?
1) Email our admin at
info | alif-institute ! org
to receive a unique code2) Encourage others to join any one of our counselling courses using your unique code 3) Upon submitting their application, you will receive 10% off on ANY of our courses4) Want to recommend more family and friends? You can certainly do so! As a thank you, you will receive a further 10% off for every individual that registers to our courses using your unique code
It's very simple! Make sure to take advantage of our referral scheme today.
Please follow the link for more information:
E:
info | alif-institute ! org
Web:
www.alif-institute.org
iCause.com promotes public events for free and helps event organizers connect with nonprofits to attract more participants like you.
Additionally, the iCause Global Foundation enables good people to fund great causes around the world. Together, our impacts are limitless!