Grandad's Shed, Little Nan's Bar, London, United Kingdom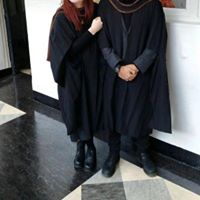 Goldsmiths Alumni
Spread the word
Our flagship Around the World event will be held in Grandad's Shed in Deptford for alumni who left Goldsmiths from 2016 onwards. The ticket price includes a selection of alcoholic and non-alcoholic drinks and a small selection of snacks. 
This gathering is part of our award-winning series of events Around the World in 7 Days, a single action-packed week of alumni meeting up in their local area to celebrate their time at Goldsmiths, forge new friendships and reconnect with each other - wherever they are in the world.
If you won't be in London the week of 20 May, check out the full list of events taking place.
FAQs
Where is Grandad's Shed?
Grandad's Shed is part of Little Nan's Bar, a  stone's throw away from Deptford Railway Station, located in Deptford Market Yard. 
How can I contact the organiser with any questions?
Email the Development and Alumni Office.
Do I need to bring my ticket to the event?
No, your name will be on the guest list. 
What if I have any accessibility or dietary requirements?
If you are attending an event and need help with any mobility or dietary requirements, please contact the Development and Alumni Office in advance to ensure we can accommodate your needs.
Photography/recording disclaimer
Please note that we are likely to be taking photography and videography at this event for use in promotional marketing materials such as printed publications, e-newsletter, social media and the Goldsmiths website. We may use the images for up to four years after the event, in material distributed in the UK and internationally.
If you would rather not be featured in such material, please speak to a Development and Alumni Office staff member when you arrive, or the photographer. Alternatively, if you have concerns after the event about how your image/footage may be or is being used, email 
alumni | gold ! ac ! uk
 or write to Antoinette Carey, Head of Operations at the Development and Alumni Office, with details so that we can identify you and remove any photos/footage featuring you from our database. You can read more about our approach to protecting personal data, and your rights, on our website.