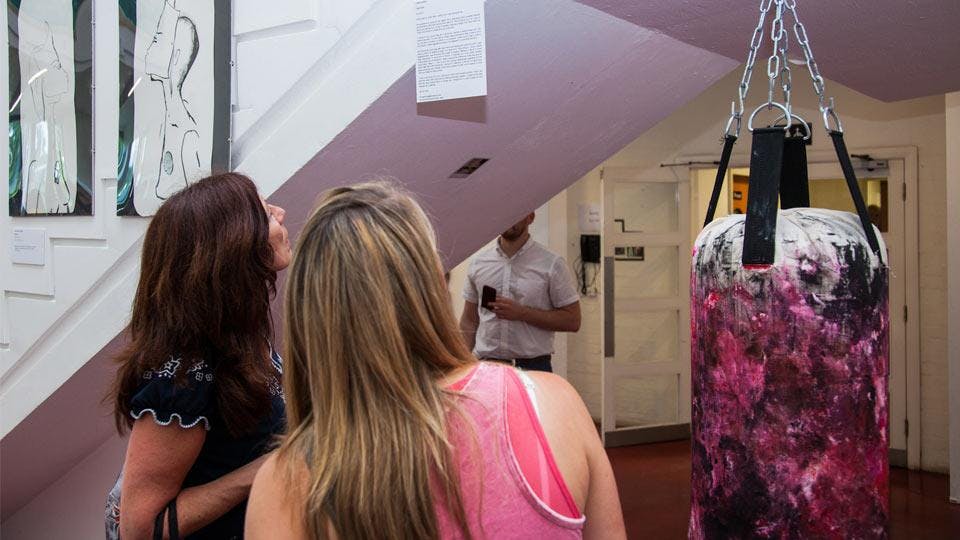 Goldsmiths University, New Cross, London, United Kingdom
Eventbrite
Spread the word
This is a practical and theoretical introduction to Art Psychotherapy in the UK for those who have a general interest in the profession and those who are considering accredited training.
Tutors and visiting speakers are all practising Art Psychotherapists. During the first and third terms they draw on a variety of clinical experience to illustrate the process of Art Psychotherapy. The second term consists of a practical experience of Art Psychotherapy in a small group of students led by course tutors. 


Please note: numbers are limited, so please apply early. 

You write a non-assessed essay of 2,000 words relating to your experience in the experiential workshops, and keep a visual journal to consolidate and reflect upon your learning.
You can apply for an authorised certificate of attendance on completion of the course. The certificate is not a qualification to practise, and does not guarantee acceptance to postgraduate training.
The course dates are as follows:
Term 1 - 9th Oct 2019 - 11th Dec 2019
Term 2 - 15th Jan 2020 - 18th March 2020 + One SATURDAY WORKSHOP Sat 8th Feb 2020 11am - 4pm 
Term 3 - 29th April 2020 -  17th June 2020