https://www.facebook.com/finborougharms/, London, United Kingdom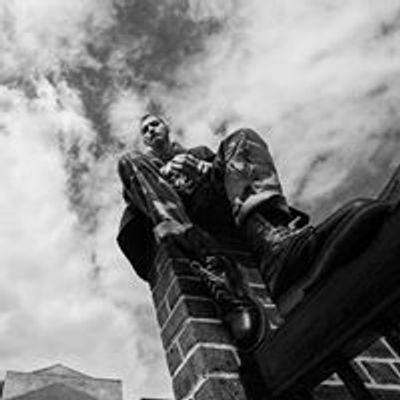 Ashtray
Spread the word
FINBOROUGH ARMS JULY 12th
A revived Victorian pub located near Earl's Court / West Brompton Stations, 0.5 Miles from Stamford Bridge (Chelsea FC) and minutes away from Kings Road, Chelsea.
OTD £3
✯ PS, @#£! THE WORLD ✯ (DEMO)
get a signed copy + a free rollie
Desert Bus (demo) music video ?
✯ PS, muck THE WORLD ✯
CHARITY RELEASE
Tracklist
1. Desert Bus
2. Cornfield
3. Real Life Model
4. The Relaxor
5. 60TH ROLLIE BREAK
6. Sleepless Nights
7. BE MINE TONIGHT
after the show why not smoke a rollie with the ashtray himself
Listen to (DEMO) Ps, F#@! The World (prelaunch) listen before u buy
https://soundcloud.com/ashtraylabel/sets/ashtray-ps-fuck-the-world-prelaunch-party-fuckbrexit
ARTISTS PLAYING
☠️ASHTRAY☠️ 10.00 PM 1hr set
Ashtrays steady flow of material has accumulated to a weird and different sound which is unique to him. His inspirations are very varied upon his own experiences and spirituality. Ashtray is focused on alternative music: capturing experiences of the youth of today. His first demo Desert Bus launched April 1st focused on what it feels to be an in the world with no options, speaking to the generation that feels rejected by the rest of society. While feeling like the "odd one out" by his peers. Ashtray would rather K*ll himself then nor do what he believes in. Ashtray has worked hard to accomplish his musical goals and has learnt a lot on the journey he takes in the Desert Bus.
support TBA
Strictly 18+ (I.D may be required)
Venue Address: 118 Finborough Road
Kensington and Chelsea
London
SW10 9ED
matt | finborougharms ! co ! uk
Venue Website:
https://www.finborougharms.co.uk
/
Venue Phone: 020 3417 0490
Facebook Events:
https://www.facebook.com/pg/finborougharms/events/?ref=page_internal