Goldsmiths, University of London, New Cross, London, United Kingdom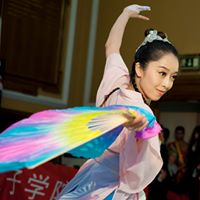 Goldsmiths Confucius Institute for Dance and Performance
Spread the word
This 10 week Lower-Intermediate Mandarin course will continue to work on basic sentence patterns, grammar and means of expression to better enhance the mandarin learnt so far.
You will gain a good command of basic Chinese grammar and sentence patterns as well as gain greater knowledge of Mandarin, Chinese culture and society. This course is ideal for those who wish to continue their Mandarin learning for work, travel or fun.
Mandarin Level
Please note, if you are not a continuing student you need to be assessed to confirm your level.
Assessment is a free informal session with one of our Mandarin teachers. Please contact the office on 020 7717 2523 or email
Confucius | gold ! ac ! uk
before enrolling onto the course 
Term Dates
1 October 2019 - 10 December 2019
Note: During reading weeks and bank holidays, there will be no classes unless specified by the teacher.