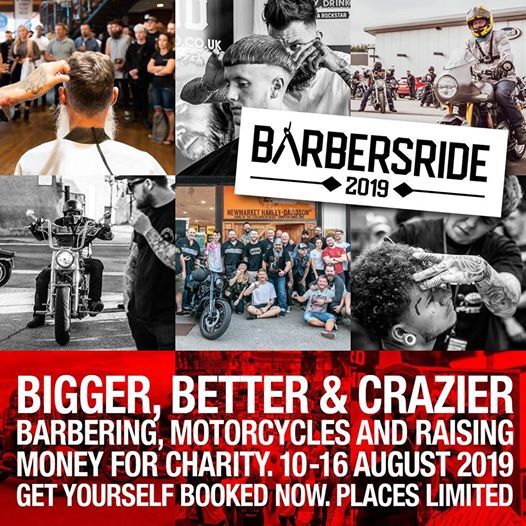 England, London, United Kingdom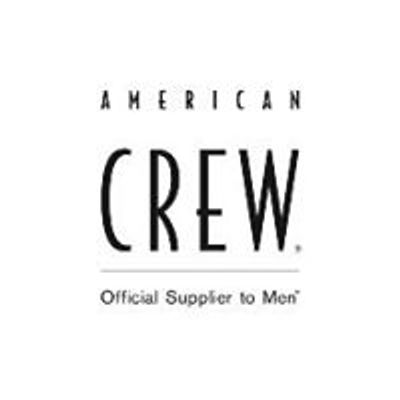 American Crew UK
Spread the word
A group of barbering & bike-obsessed chums will congregate at The Speakeasy Barbershop in Liverpool in anticipation of their 3RD ANNUAL BARBERSRIDE. BarbersRide was the brainchild of a group of passionate barber & biker buddies - their shared passion for barbering and motorbikes was the catalyst to planning a 5-day UK road-trip adventure.
The ride has become as much about the journey as the evenings spent in prestigious barber shops taking inspiration from some of the world's most in-demand barbers. The mission: to raise as much funds and awareness as possible for a chosen charity whilst enjoying the unbeatable sense of camaraderie that only a motorcycling road trip could offer.
2019's extravaganza is set to be the biggest yet with a record number of riders already signed up and a line up of some of the world's most inspirational barbers hosting intimate events. Evenings hosted by Alan Beak (Ruger), Joth Davies (Savills), Paul Taylor-Clinch (Black Sails), Mark Young (Swagger & Jacks) and Darren "Baldy" Kenny (Baldy Barbers) are likely to sell-out within hours!
Having raised in excess of twenty thousand pounds over 2017 & 2018 for charities including London's Great Ormond Street and Alder Hey Children's Hospital in Liverpool, the BarbersRide Gang are now focussed on smashing their fundraising targets for 2019 for MAKE A WISH FOUNDATION. MAKE A WISH FOUNDATION is a national charitable organisation who create life-changing wishes for children with critical illnesses.
ABOUT THE SEMINARS
SATURDAY 10TH AUGUST, LIVERPOOL
/ The Speakeasy Barbershop: Pre-event. Riders only.
SUNDAY 11TH AUGUST, BATH
/ Black Sails Barbershop with Paul Taylor-Clinch & special guest
James Beaumont.
MONDAY 12TH AUGUST, AYLESBURY
/ Baldy's Barbershop with 'Baldy Kenny' & special guest Wez Jones of
The Heartbreak Barber Club.
TUESDAY 13TH AUGUST, NORWICH
/ Swagger & Jacks with Mark Young, Haydn Woodrow and Pauly Harmer.
WEDNESDAY 14TH AUGUST, SHEFFIELD
/ Savills Barbers with Joth Davies & special guest Christian Wiles.
THURSDAY 15TH AUGUST, LYTHAM ST ANNES
/ Ruger Barbers with Alan Beak & special guest Simon Shaw.
EACH EVENT COSTS £25 PER PERSON, WHICH INCLUDES:
/ A £15 goodie bag from our sponsors
/ Full access to your chosen seminar's after party
ABOUT THE RIDE
BarbersRide 2019 will give you full access to five exclusive barbering seminars across the country, with some of the industry's finest barbers demonstrating their skills "up close and personal". This is followed by an after-party each night before hitting the road again the next day.
THE FULL TRIP COSTS £150 PER RIDER, WHICH INCLUDES:
/ Full access to all five barbering seminars and after parties
/ Five days of riding Britain's finest roads
/ Follow up rider support vehicle
/ Goody bag worth over £50 from our sponsors including limited edition products for the first 20 riders
ABOUT THE CHARITY
Transforming lives, one wish at a time. MAKE-A-WISH create life-changing wishes for children with critical illnesses. Last year, MAKE-A-WISH granted life-changing wishes to more than 1,000 children and young people here in the UK. Every month, hundreds more children turn to them