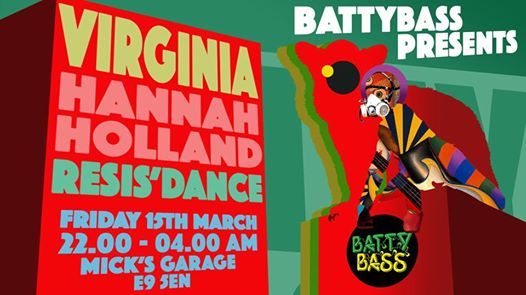 Mick's Garage, 8 Queen's Yard, E9 5EN London, United Kingdom, London, United Kingdom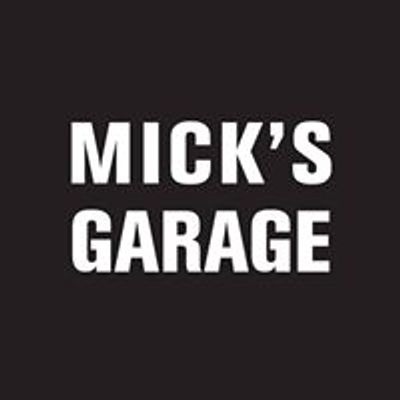 Mick's Garage
Spread the word
Batty Bass presents Virginia, Hannah Holland & Resis'Dance
Friday 15th March
Micks Garage / 2200 - 0400
------------------------------
Event Details:
East London's Batty Bass Records return to Hackney Wick!!
On the 15th March, Hannah Holland brings her Batty Bass party back to East London. Leading the bill the with her is Panorama Bar resident, Virginia. The talented DJ, singer, songwriter and producer has been deeply involved in electronic music for over a decade. Virginia's rich voice has brought a golden touch to her widespread catalogue.
Hannah Holland herself has played a pivotal role in London's alternative and queer London club scene since the mid-noughties, arriving on dancefloors sharing electro tinged techno but equally inspired by the influential sounds of DnB and jungle heard at legendary parties such as Metalheadz, which she had frequented in her early teens. The cultural melting pot of London, community, musical exploration and the transcendent potential of dancefloor have always been her biggest inspiration - roll on the 15th March!
------------------------------