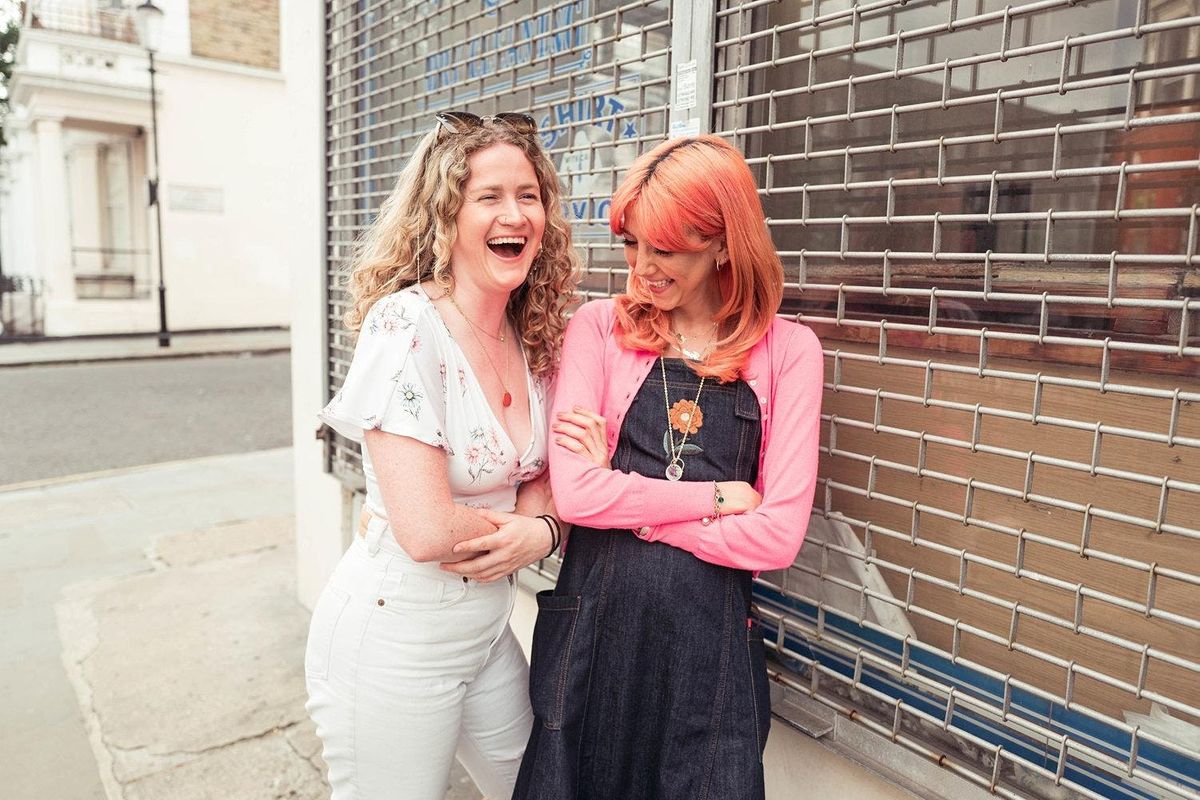 The AllBright Mayfair, 24-26 Maddox Street, London, United Kingdom
Eventbrite
Spread the word
Grace Campbell, and her Best Friend Scarlett Curtis discuss loving who we are, as we are – wounds and all.
About this Event
Have you ever looked at someone and wondered where they got their confidence from? To celebrate the release of her debut book, Amazing Disgrace; A Book About Shame join Comedian, Grace Campbell, and her Best Friend, Influencer & Mental Health Advocate, Scarlett Curtis, as they discuss courage, vulnerability, shame, mental health and female friendship.
Loving who we are, as we are – wounds and all – is a practice that requires Grace, compassion and humour. They will share ways they have learned to have confidence and live unapologetically in this no-holds barred talk. Do not miss.
To get a copy of Grace's brilliant new book you can pre-order here https://www.waterstones.com/book/9781529354003
Ticket includes glass of wine, beer, Aperol Spritz or soft drink.
Grace Campbell is a comedian, writer, and feminist.
A force of nature on a constant, often hilarious, mission to undermine the patriarchy and poke a finger at those things in life which make women feel rubbish about themselves, Grace is also a critically acclaimed stand-up, law-changing feminist activist, and co-host of the podcast 'Football, Feminism + Everything In Between' – with her father, Alastair Campbell.
Scarlett Curtis is a 24-year-old English writer, activist, and journalist. She has published two Sunday Times bestselling books and is the co-founder of the activist collective, The Pink Protest.
Prior to founding The Pink Protest, Scarlett worked for a year at Global Citizen and spent 18 months as social media director of the UN's campaign 'The Global Goals'. Scarlett is contributing editor at The Sunday Times Style and has written for The Guardian, The Telegraph, The Times, Vogue and many other magazines and newspapers.
iCause.com promotes public events for free and helps event organizers connect with nonprofits to attract more participants like you.
Additionally, the iCause Global Foundation enables good people to fund great causes around the world. Together, our impacts are limitless!