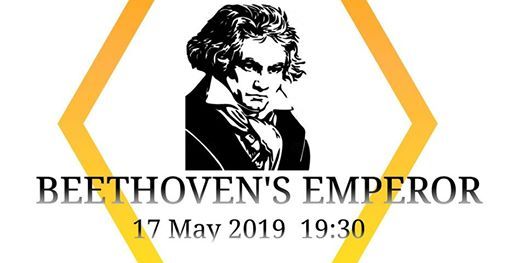 St James's Church, Sussex Gardens, Sussex Gardens, W2 3UD London, United Kingdom, London, United Kingdom
Nicolae Mihaila Concert Pianist and Teacher
Spread the word
Romanian virtuoso, Nicolae Mihaila, joins forces with British-Bulgarian conductor, Dorian Todorov Dimitrov, and the Harmonia Orchestra for an evening featuring two Beethovenian monoliths, the imperial 5th Piano concerto and afterwards the powerful 7th Symphony.
-----------------------------------------------------------------
Dorian Dimitrov - Conductor
Since graduating the Guildhall School of Music and Drama, Dorian has collaborated with international artists including Kristjan Järvi, Leonid Grin, David Geringas, Jan Lisiecki, Jack Liebeck, Jamal Aliyev and with orchestras in the UK and abroad including BBC Concert Orchestra, MDR Symphony Orchestra (Leipzig), Orquesta Sinfonica Nacional de Chile, Oradea Philharmonic (Romania) and many others.
Dorian is currently the assistant conductor of the Orpheus Sinfonia and Orion Orchestra.
Nicolae Mihaila
Having graduating the prestigious Guildhall School of Music and Drama under acclaimed professor, Ronan O'Hora, Nicolae has won numerous awards and accolades.
He has performed solo recitals and concertos with orchestra across Europe including Romania, Austria, Switzerland, Germany, Italy and the United Kingdom.