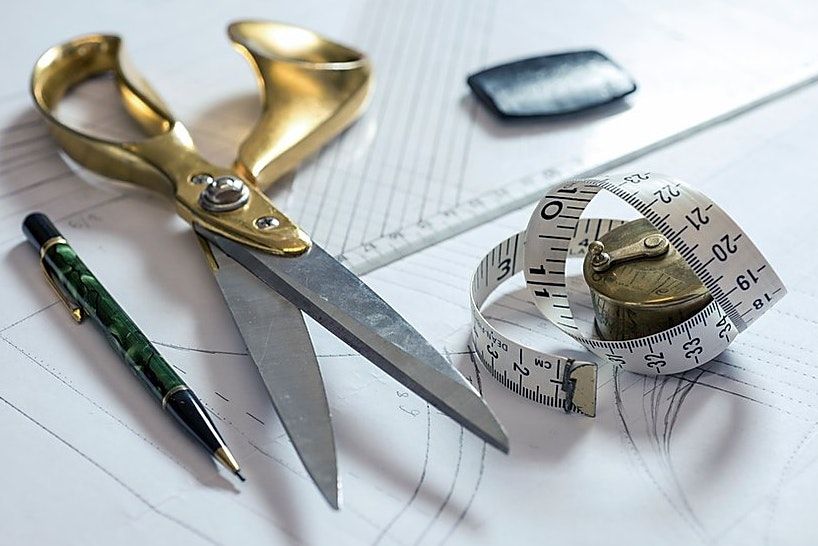 718-722 Seven Sisters Road, Turn left onto Gourley Street, London, United Kingdom
The Fashion Box
Spread the word
We've all got that item of clothing that's very important to us. Not for sentimental reasons: it just looks so damn good!
About this Event
Fear no more!!! This workshop will teach you different techniques on taking patterns from your favourite items of clothing, without even having to unpick the original, meaning you can copy that favourite pair of jeans that make your butt look super good!!
Bring along 2-3 garments to copy, depending on how difficult the item is and go away with a new skill and a paper pattern of your chosen garment!
Workshop Breakdown:
1. Understanding the tools used in pattern cutting.
2. Demonstration of copying a pattern from your qualified tutor.
3. Drafting your own patterns from your garments.
4. Understanding measurements and seam allowances
5. Finalising your patterns
Please note: This workshop is a pattern cutting workshop, to create patterns from your garments. We do not make the garments. This workshop is not suitable for heavy, thick garments, such as coats.
COVID-19 Update:
Your safety is important to us!
We will now be reducing the size of the workshop from 6 people to 3 people per class, to adhere to the social distancing measures. As we are reducing the class numbers, it is important that students adhere and respect our cancellation policy, until we can get business back to normal, and teach at the required capacity.
On entering, we will have sanitiser stations for you to freshen up. All machinery, sewing stations, and tools you will be using, will be sanitised before you arrive, and between each session.
At your sewing station you will also have sanitiser wipes, should you feel you need to use them.
Our lavatories are communal, but they will be supplied with sanitiser wipes, hand wash and disposable towels
WHAT DO I NEED TO BRING?
Bring along 2-3 garments you would like to make patterns for.
DO I NEED TO PROVIDE INFORMATION BEFORE I ATTEND?
No, just turn up on the day!
RESCHEDULE & REFUND POLICY
Please note: Doors close 15 minutes after the start time on all workshops.

We do ask our attendees to be on time. As we will not be able to go over missed content, health and safety once missed. We have had an issue with a lot of people all arriving at different times, which disrupts the teaching, leaves us with less time to teach, and not completing the workshop. Which in turn, leaves us with complaints from people who have arrived on time. Therefore, we are very strict with our door closing policy.

You can cancel or amend a booking up to 5 days before your booking date. Outside of this policy there is a £25 rebooking fee on this workshop.

Only one reschedule permitted per booking. We do not offer free reschedules or refunds to latecomers, or outside of our cancellation policy.

WORKSHOP DURATION
This is a 3 hour workshop.
Please make sure you give yourself plenty of time to find the studio.
Doors close 15 minutes after the start time and latecomers will not be admitted.
AGE RESTRICTIONS:
This workshop is suitable for 14 years and above. All students under the age of 17, must be accompanied by a participating adult.
iCause.com promotes public events for free and helps event organizers connect with nonprofits to attract more participants like you.
Additionally, the iCause Global Foundation enables good people to fund great causes around the world. Together, our impacts are limitless!