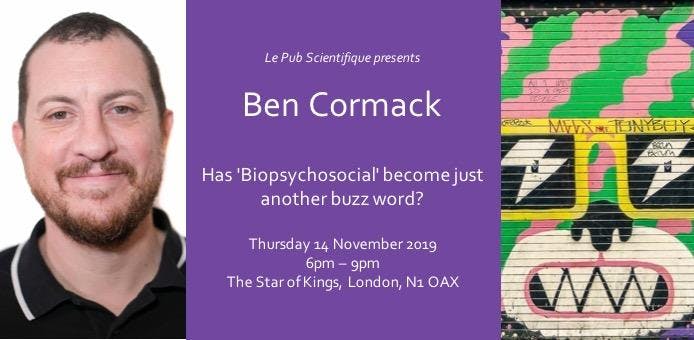 The Star of Kings, 126 York Way, London, United Kingdom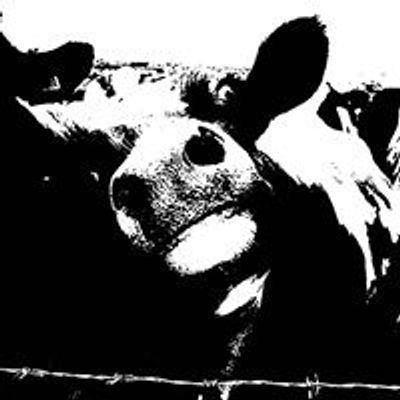 Le Pub Scientifique
Spread the word
Join Ben Cormack as he discusses the rise of the biopsychosocial model and explores the possibility it has become just another health buzz word.
Has the BPS model actually been understood in its original sense? Or has it succumbed to being another way of 'finding and fixing' problems rather than truly understanding patients and the role of pain, disease and illness in a broader societal context.
Are we missing the chance to understand our patients better?
This evening may get lively and prepare to have your biases challenged!
Schedule
6.00pm - arrive & drinks
6.30pm  - talk
7.30pm - drinks & discussion
8.00pm - talk
9.00pm - drinks and discussion
Ben Cormack
Ben is a musculoskeletal therapist and owner of Cor-Kinetic, a successful educational company delivering cutting-edge education, rehabilitation and physical training to the healthcare and exercise communities. He has a 15-year clinical background in sports therapy, rehabilitation, pain science and exercise, that means his therapeutic approach is patient-centred and movement focused. 
Ben is a popular international presenter delivering conference presentations and continuing education courses globally. He is also a rare breed of SoMe influencers, maintaining a balanced and well informed opinion delivered with his inimitable style and enthusiasm.
Cancellation Terms
Places can be cancelled and refunded up to 24 hours before the start of the event. Within 24 hours of start time no refund.