The Bedford, 77 Bedford Hill, SW12 9HD London, UK, London, United Kingdom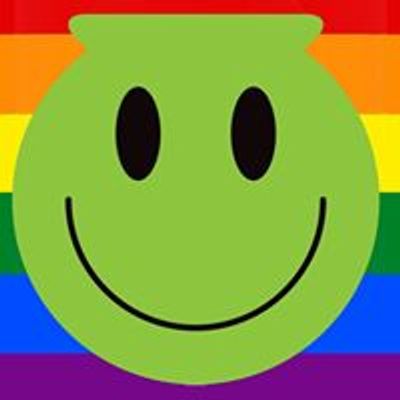 Big Fish Little Fish
Spread the word
This is re-scheduled Vauxhall March 21st/Balham 20th June date. The venue is now The Bedford in Balham on 19 September. The DJ lineup is subject to change. All ticket holders have been emailed and offered transfer or refund.
----------------------------------------------------------------
DJs TBC
DJ NEWS: we are pleased to announce that UK Garage legend Hatcha will be joining Richard Norris (The Grid) and completing the amaxing array of DJs will be local hero DJ Mandy who plays anthing from Wiley to Madness in her excellent BFLF party sets - going to be PROPER.
NEWS: We are thrilled to announce this event is part of the BFLF x Camp Bestival 'Lights, camera, action!' warm up tour. Along with the usual, award-winning BFLF fun there will be a sprinkling of Camp Bestival magic with a mega craft area inspired by film and Camp B icons. Take a photo of your creations to be in with a chance of winning one of three family guest passes to Camp Bestival itself. Get ready for your closeup!
A MEGA FAMILY RAVE in VAUXHALL 21 MARCH to celebrate superstar MOTHERS WEEKEND everywhere! First part of DJ lineup announced - Richard Norris (The Grid). Dance, laugh, craft and be daft together with Big Fish Little Fish. For families with 0-8 year olds. TICKETS ON SALE NOW £0-£10.
Richard will play his first BFLF mega rave after his brilliant debut for us in Proud Embankment last year. An incredible under-the-railway-arches multi room club with one dancefloor surrounded by an LED light ceiling and state of the art sound system. Accessed via a covered outdoor area that is the perfect break out space - it's a great place for a family rave.
Join the award winning, world famous Big Fish Little Fish pioneering family ravers as they bring acid house, techno, house, hip hop, drum 'n' bass to families with 0-8 year olds with 3 rooms of live DJs.
Dance together on a dance floor filled with bubbles, balloons, glitter and topped by the parachute dance in this amazing under the arches venue!
Get super crafty on the Captain Cookie Craft tables and enjoy the Villa Pia baby chill out or play areas.
Licensed bar.
Fancy dress (optional): film icons
'Reliably excellent' - the Guardian, 'magical...credible music' - Time Out, 2014 - 2018 Best Family Event - National Family Arts Festival Awards'
Bakerchef cake stall plus savoury street food
Facepainters our excellent facepainter will be on hand. Be transformed! Poppy & Perle. Kids £6 - Adults £8. To be painted children must be over 2. Cash only for face-painting.
iCause.com promotes public events for free and helps event organizers connect with nonprofits to attract more participants like you.
Additionally, the iCause Global Foundation enables good people to fund great causes around the world. Together, our impacts are limitless!