City & Islington College, Centre for Lifelong Learning, London, United Kingdom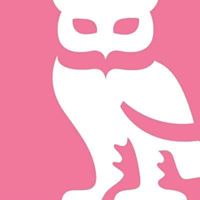 Birkbeck, University of London
Spread the word
Have new stadiums in Holloway, Tottenham and Stratford regenerated their local communities?
Join us for the first Birkbeck's Big Ideas of 2019 and come prepared for interesting discussion and fascinating research!
What is Birkbeck's Big Ideas?
Birkbeck's Big Ideas is a series of thought-provoking free public lectures, delivered in the local community by Birkbeck researchers from a wide range of subject areas. Everyone is welcome to attend, regardless of previous educational experience, and the lectures are a chance to learn something new. This latest installment comes from Mark Panton, from Birkbeck, University of London's Sport Business Centre.
About the Talk
The use of sports stadiums as part of local regeneration started in the USA several decades ago. Numerous academic studies have found no, or negligible, economic effects from these developments in the local areas. More recently 'psychic income' for the local community has been advanced as a major benefit.
Does stadium-led regeneration have a positive impact? Mark Panton discusses his recent research in Tottenham and Manchester, where he studied the impacts with members of local communities, football supporters and representatives from football clubs involved. Some of the research is now published in a graphic book. Come along, listen and join in the discussion.
Who is Mark Panton?
Mark's doctoral research focused on the use of sport stadiums in urban regeneration projects and he has recently co-authored a graphic book based on his thesis based on the stadium-led regeneration going on in Tottenham. Mark has worked in advertising, as a solicitor and now as a researcher and lecturer. Other interests have involved being secretary of the Dulwich Hamlet Supporters Trust; work for the Birkbeck TRIGGER project on gender in academia and roles with a number of not-for-profit organisations.
The event is FREE and open to all, but please note that seating is allocated on a first come first served basis. Registration and refreshments start at 6pm and the talk will commence at 6.15pm. We look forward to welcoming you to this Birkbeck's Big Idea event!
Join the conversation on Twitter: #BBKBigIdeas
Important Information: Before booking your ticket please review the information below regarding your data:
Eventbrite is a privately run platform for event booking. By booking via Eventbrite you will become an Eventbrite user, and your data will be processed by them as described in their privacy policy. In addition please note that data regarding your booking and attendance at this event will be passed from Eventbrite to Birkbeck and processed in line with this privacy notice.