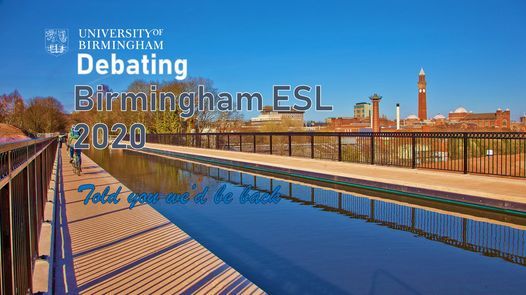 Online, London, UK, London, United Kingdom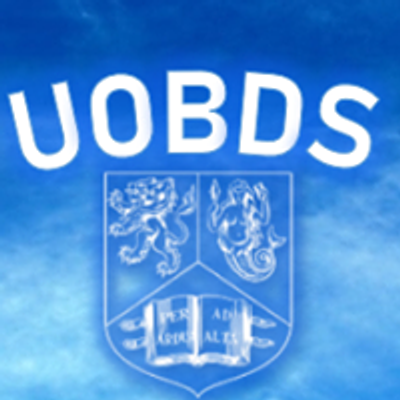 UoB Debating
Spread the word
REG IS NOW OPEN:
Team Reg:
https://forms.gle/xmrHNsfJDdyvHxun6
Judge Reg:
https://forms.gle/Dkbe4DkKS8KvGGE2A
The dropout and reg deadline is Friday 6th November at 23.59 UK Time.
The payment deadline is Friday 13th (spooky) November at 23.59 UK Time.
Did you miss us? Because we missed you :')
We are back, online babyy, and this year we are happy to announce that a significant portion of our profits will be going to charity (of the winner's choice!)
The competition is open to all ESL speakers. We will have a Novice Final and potentially Gold/Silver Finals.
Judges can be EPL.
Platform: Zoom+Discord (more details will be announced)
Team cap: 48 (expandable depending on judge pool)
Reg fee: £15
CA team: Lucie Slamova, Klaudia Maciejewska, Areeb Sherwani
Equity: TBA
Tab and tech: Connor Robinson, Alex Nielsen
For any questions contact our convenor Natis Leano,
BirminghamESL2020 | gmail ! com
:: Provisional schedule ::
8.00-8.30 Registration
8.30-9.30 Announcements
9.30-11.45 Round 1
11.45-2.00 Round 2
2.00-2.30 Lunch
2.30-4.45 Round 3
4.45-7.00 Round 4 (Closed)
7.00-9.15 Finals
9.15 Results!!
(note this is UK Time)
iCause.com promotes public events for free and helps event organizers connect with nonprofits to attract more participants like you.
Additionally, the iCause Global Foundation enables good people to fund great causes around the world. Together, our impacts are limitless!