This EVENT IS ONLINE only, Avigail House, London, United Kingdom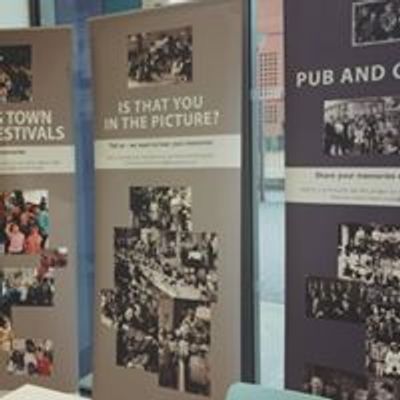 Somers Town History Club
Spread the word
Black activist and anti-racist, thrown out of the USA in the McCarthy era - and started the first Carnival in St Pancras.
About this Event
Join us online for our first Journey: about Claudia Jones, pioneering black activist, feminist and leader, at this talk and Q&A to celebrate the Launch of the publication 'Journeys' histories of migration.
Led by Professor Esther Leslie will interview Joyce Fraser, who researched Claudia Jones' life for her play, and is a trustee of Black Heroes Foundation.
Enjoy this interactive journey through her life via online maps, with video, audio and conversation.
This is the Launch event of our new Publication 'Journeys' by the Somers Town History Space - a history of migrations. has an image of the original 1959 Carnival!
Tickets are for event. Yoiu can purchase of the publication here at a reduced price.
Donations shared between Black Heroes Foundation and Somers Town History Club
A zoom link will be sent to you a week before this event.
Somers Town History Space
somerstownhistory | gmail ! com
Instagram: somerstownhistoryspace
https://twitter.com/HistoryTown
Facebook:/aspaceforus
Publications:
'Spirit! '100 years of Social Housing in Somers Town'
Instructions
Please join the invitation ahead of time to check all works: test your video and audio before the call. 
Step 1. To call A zoom link will be sent to you a week before this event.
Step 2. Join us! At the start we will take a couple of minutes to say hello and make sure all can hear. 
NOTE: check your sound works in preferences ahead of time. Make sure you have a device connected online, video and audio capabilities.
Trouble shooting
Q: I am late and I cannot join?
Wait as there is a waiting room for security. Please use the password.
Q: I cannot hear?
A: Check your device or computer sound is on - (see your system preferences) or turn up the sound.
Q: My internet is too slow?
A: Turn off all other applications - just have Zoom open. 
Still a problem?  check your internet connection. 
Q: Cannot see?
A: Make sure your device has video.
Q: No-one can hear me when I speak?
A: We will mute all in order to hear the presenters.
Q: How do I ask questions and add comments?
A: Look at the bottom of your screen there is a speech bubble - that will open the 'chat' on the right of your screen. Please type in there.
NOTE: The organisers cannot control your connection or reliability of your connection. 
Donations welcome to help us preserve heritage in this area and support our organisation. 
iCause.com promotes public events for free and helps event organizers connect with nonprofits to attract more participants like you.
Additionally, the iCause Global Foundation enables good people to fund great causes around the world. Together, our impacts are limitless!