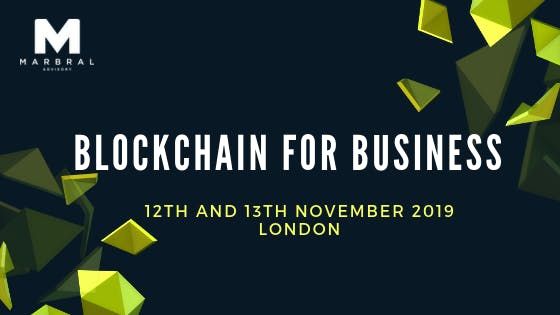 London, United Kingdom
Marbral Advisory
Spread the word
Blockchain is close to its breakout moment. When this comes, possibly in as little as 18 months, there will be little time to catch up.
This two-day course explores Blockchain in an organisational context, including its impact on core operating models and critical processes, the use of smart contracts and more. We'll also examine decision-making criteria that will allow you to assess the risks, costs, and benefits associated with Blockchain. Over two days, we'll explore Blockchain in a business context regarding both theory and practical use examples.
Participants will leave with a clear impression of Blockchain's impact and a toolset for creating strategic management plans regarding this game-changing new technology.
Detailed Syllabus
• Explain what a Blockchain is and how it works under the hood
• The difference between Bitcoin and Blockchain and why cryptocurrencies are so useful
• Understand the different types of Blockchain platforms and which ones to use for specific uses
• Understand how Blockchain wallets work and how to transact
• Understand smart contracts, their application, integration, risks and opportunities
• Trade-offs in using blockchain and how far it solves tricky problems like trust in your business model
• Understand the places where smart contracts are used in organisations
• Techniques for quality assurance
• Interaction between Artificial Intelligence, Internet of Things and Blockchain
• Economic and incentive models of use
• Regulation of blockchain
• Skill requirements
• Implementing blockchain in the organisation
Audience
CXO, Project/Programme Managers / Business Analysts/ Strategy Creators and those wanting to develop a good understanding of Blockchain based Business Models
Your Lead Expert
Girish has 17 years of deep technology consulting and has been conducting training workshops on Blockchain for Business, Ethereum, Hyperledger, Multichain and Stellar for universities and companies in diverse industry verticals in India and abroad. He is assisting various universities in India to launch Blockchain elective courses for engineering students by designing the curriculum and conducting training workshops for faculty members. 
Participants come from companies and universities like Adobe, SAP, Ericsson, Flipkart, Standard Chartered, Robert Bosch, Infosys, Accenture, Mphasis, Unisys, Oracle, Dell, Technicolor, Shell, Quest Global, HP, Western Digital, Amadeus, National Payments Corporation, Shriram Finance, Tech Mahindra, Mindteck, ING Life Insurance, New Horizon College of Engineering, Malnad College of Engineering, Amrita University, SJCE University, Christ University etc.
Girish has conducted public workshops on Blockchain in collaboration with organizations like Project Management Institute (PMI), Bangalore Chamber of Industry and Commerce (BCIC), Brightest GmbH and Spanish Software Testing and Qualifications Board (SSTQ)
An optional proctored examination from Brightest available at an extra charge if a certification is required.