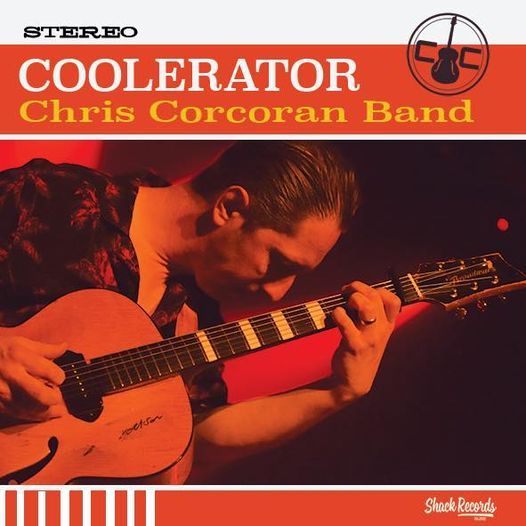 Ain't Nothin' But - Blues Bar (Official), 20 Kingly Street, W1B 5PZ London, UK, London, United Kingdom
Ain't Nothin' But - Blues Bar (Official)
Spread the word
Develop your blues guitar! We are delighted to announce that we have teamed up with one of the UK's finest blues guitar players - Chris Corcoran - who will lead a blues guitar masterclass at Ain't Nothin' But. We have a limited number of seats (just twelve): tickets are just £35 for a two-hour session, a special introductory price. The bar will be open during this time so you can get yourself a beer and learn from and jam with this outstanding player in this iconic venue.
WHEN
‪Saturday 19th September 2020‬
‪1pm-3:30pm (including a 30 min break)‬
THE CLASS
Some techniques that will be covered include: • Using chords in lead-playing • Building your solos • Diminished/Augmented/Whole-tone scale • Chord Substitutions • Minor Blues
BEGINNERS TO ADVANCED
The class is designed to be accessible for all ability levels. Just bring a guitar and a notebook.
HOW MUCH
Tickets cost just £35 and proceeds will go directly to Chris. This is an introductory price as we are testing this concept at the bar. We aim to hold further sessions with Chris on a monthly basis and the price is likely to rise. We hope to be able to do more with other musicians and instruments too: watch this space!
HOW TO BOOK
Email Chris to confirm your place and book tickets via PayPal using ‪
chris | chriscorcoranmusic ! com
‬ for both. Payment will be required up front to secure your place but we will refund up to 7 days in advance, or later if there is a waiting list to sell the ticket on to. Places are limited to just twelve so please book ASAP.
FURTHER INFO
Please feel free to use the comments section below. And please share!
ABOUT CHRIS CORCORAN
Chris is an outstanding blues guitar player and was nominated for the 2020 UK Blues Awards. He has been profiled in Guitarist Magazine and regularly features in Guitar Techniques magazine His new seven-piece band album 'Coolerator' is out now and available to stream on Spotify. Visit
www.chriscorcoranmusic.com
for more.
iCause.com promotes public events for free and helps event organizers connect with nonprofits to attract more participants like you.
Additionally, the iCause Global Foundation enables good people to fund great causes around the world. Together, our impacts are limitless!