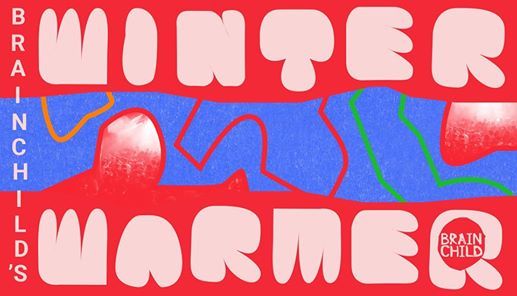 Mick's Garage, Unit 8, Queen's Yard, Hackney Wick, E9 5EN London, United Kingdom, London, United Kingdom
Brainchild
Spread the word
Hello you lovely lot ?It's been a wee while since our festival, and we miss everyone. So we're throwing a BIG WINTER WARMER! We've booked out Mick's Garage & invited Maxwell Owin, Elkka, India Jordan, Footshooter & ZAKIA to share their dance-floor magic with us til 4am ???
Not only are we gonna be doing important dancing, and important musicking (real thing - look it up), but we are raising vital funds for Brainchild projects, including our 2020 festival. It's part of our essential fundraising plans to keep Brainchild alive. So please come join the fun, dance til dawn, do the lucky dip, buy a teeshirt, all the joys.
We trust you know how amazing these DJs and producers are, but for anybody who's not in the know, we will delight in telling you all about them in the next few weeks. You know you can trust us though. We're in for a night of euphoria, forgotten gems, darkness, lightness, fast moving, spacious sounds.
HOPE WE'LL SEE YOU THERE FRIENDS!
No dress code, just do you. This party is a space for us all to celebrate each other and make each other feel safe to be ourselves. Harassment of any kind will not be tolerated.
?‍♀️Earlybirds: £8 (SOLD OUT)
⭐️Advance: £10.50
?Final Release: £13
?Support Tickets: £15