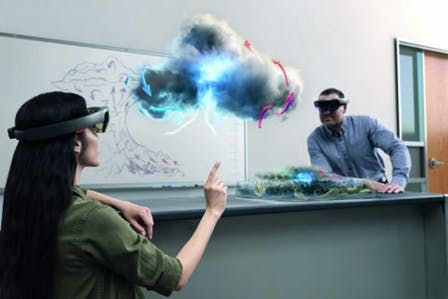 Future Cities Catapult, 1 Sekforde Street, London, United Kingdom
Eventbrite
Spread the word
Breakfast Briefing: Future proofing the Creative Industries with 'Eight Realities' (8R) Technology Enhanced Learning
In this presentation, Jazz Rasool will discuss and show how students, tutors, workers, business owners and policy makers can get familiarity and experience of eight different realities, from the reality of our personal Imagination to emerging trends in high tech Immersive Reality, in order to be ready for operating in future workplaces in the creative industries. He will also indicate how industry pioneers can ensure their product and service platforms are working with the right mix of creative realities, skillsets and technologies so as to sustain creativity and mature it into commercially valuable innovation. Learn how to practically apply Rasool's 8R approach to Technology Enhanced Learning used in various multi-million euro EU funded technology and education projects. Discover a practical approach to use eight kinds of creative reality to foster creative innovation, each a kind of channel for enhancing inspiration, creativity and innovation: 
1.       Imaginary Reality.
2.       Everyday Reality.  
3.       Drawn/Captured Reality.
4.       Computer/Electronic Aided Reality.
5.       3D Printed Reality.
6.       Augmented Reality (AR)
7.       Virtual Reality (VR).
8.       Extended/Holographic Reality (XR).
Attend this meeting and learn how creative literacy in these realities will form a new kind of entry level skillset and mindset that creative industry workers must possess in order to be up to date with industry trends. Be future proof as well as add value to the creative economy.
Speakers:
Jazz Rasool, Research Associate, Ravensbourne University London
Jazz Rasool is a Research Associate at Ravensbourne University London. He has a background in Science, Computing and Education which he has applied to many multi-million euro EU funded projects that have focused on developing pathways to help teachers, students and industry partners adopt new technologies to enhance education, refine innovation and add value to revenue streams.