The Peacock Theatre, Portugal Street, WC2A2 London, United Kingdom, London, United Kingdom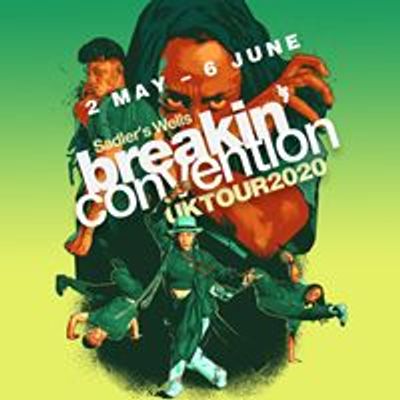 Breakin' Convention
Spread the word
Celebrating the most innovative and inspirational artists working in hip hop today, Breakin' Convention Presents brings you b-boy world champions The Ruggeds.
Highly skilled, athletic and known for their pursuit of new and unusual moves, The Ruggeds epitomise the spirit and energy of breaking. Their unique dynamism has seen them collaborate with the likes of Madonna, Rita Ora and Justin Bieber, and won them world-wide recognition at numerous international battles and championships.
Comprising of highly technical solos and duets, balanced with contagiously energetic group work, Between Us invites you to explore the risk-taking, playful and soulful dynamics of this technically brilliant crew.
Tickets go on sale:
Patrons' priority booking opens: Monday 30 September
Rehearsal Members' priority booking opens: Monday 7 October
Members' priority booking opens: Friday 11 October
General public on sale date: Monday 14 October
Performance Times
Wed - Sat at 7.30pm
Tickets
£40 - £18
Book early to secure the best seats at the best price. Prices may change subject to demand.
Transaction fee applies: £3 Transaction fee for online and telephone bookings.
No transaction fee when booking in person at Ticket Office.
iCause.com promotes public events for free and helps event organizers connect with nonprofits to attract more participants like you.
Additionally, the iCause Global Foundation enables good people to fund great causes around the world. Together, our impacts are limitless!