Crowne Plaza, 19 New Bridge St, London, United Kingdom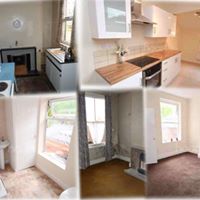 Brighter Investments
Spread the word
Brighter Investments & LN Capital are running a seminar for investors designed to inspire, motivate and increase your knowledge in real estate.
Throughout the day we'll be looking at options available to increase your wealth. We'll also welcome the experts from leading companies across the East Midlands. You will also have a chance to network with our trusted experienced contractors.   
What to expect on the day:
Who are Brighter Investments: We explore why Brighter Investments were found and how we intend to pass our knowledge onto other investors. 
Case Studies: We will delve into what a typical refurbishment project looks like.
Interested in HMO's? We also have options available for shared occupancy homes including Serviced Accommodation.
Options to grow your wealth: Hear how you can increase income streams and create over £20,000 in equity.
Where to buy property: Where can I find deals, what relationship do I need with agents and sellers.
Financing your investment: What available options are there for purchasing such as mortgage & cash (with experts Sterling Capital Reserve)
Financial Advice: We look at whether the advice on financing should come from your bank or a specialist mortgage broker.
Exit Strategy: Understand what options are available for when the project finishes.
To open the door to greater wealth join us on our seminars in May 2019, spaces are free but we have limited availability so please register nowor call 0330 133 1162to book your place.
We're running multiple seminars; please register for the event you would like to attend. For the midday sessions buffet lunch will be provided.  
23rd May 2019 - 6.00pm – 8.00pm – Nottingham, Double Tree By Hilton, Nuthall Rd, Nottingham NG8 6AZ
30th May 2019 – 6.00pm – 8.00pm – London, Crowne Plaza, 19 New Bridge St, Blackfriars, EC4V 6DB