Buxton School, Cann Hall Road, London, United Kingdom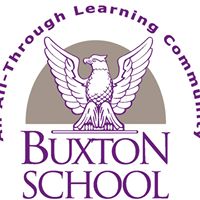 Buxton School
Spread the word
A brilliant 6 week long activity camp for local kids aged 5 years and upwards during the summer holidays.
Your children will be cared for by a qualified team that will offer a relaxing, stimulating, educational, safe and fun activity programme.
Activities will include puzzles, team building, games, PE, drawing, wild life walks, treasure hunts, craft, sports, bug hunts, playground play, films and much much more. We will also be taking them to local green spaces to play and explore.
Refreshments and meals will be provided (Please see ticket info)
Access to the school, and parking, is via our Courtenay Road Car Park.
Please call 07933 919 400 on arrival and if you need to speak to a member of our team.
This is a very popular programme for working parents who need childcare for the whole day and non-working parents who need a well deserved break and early registation is advised to ensure a place. 
Available daily from 8am - 6pm;
Day Break 11am to 4pm (£55 per week)
Total Wipeout 8am to 6pm (£96 per week) 
Thank You
The Brilliant Camp Team