England London, London, United Kingdom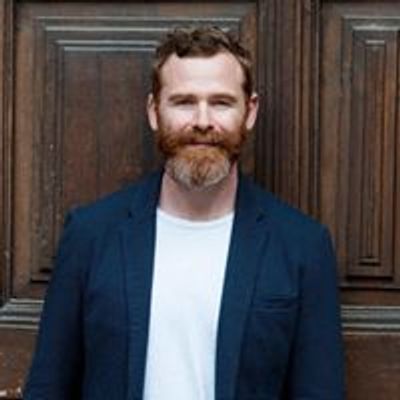 Ryan Mathie
Spread the word
Discover how to build an online 5-figure/month coaching business without a Facebook Page, Blog, Best-Selling Book or even a Website.
Our last 7x Workshops have all completely SOLD OUT!!!
We believe in making an impact in everything we do - ticket proceeds for this workshop will go towards B1G1's Relief Project to Aid Hungry Families in COVID-19 Quarantine.
Your ticket will provide 5 meals to a rural family in the Philippines.
This Online Workshop has limited spaces as it is designed to be interactive and intimate.
You will receive a Bonus for attending our Online Workshops for the first time:
- a Coaching Call with our team.
**You will receive ongoing access to the replay of the Workshop.**
You don't need a blog, podcast, a Facebook Page, a best-selling book or even a website to become a High-Performing Coach with a thriving business and client-base.
Forget spending months on "getting the word out" with never-ending posting on social media.
Forget marketers or business coaches who promise you will 'get-rich-quick'.
If you're worried about getting burned by business coaches that promise you'll get-rich-quick — but you also don't have the time or the patience to invest months on "getting the word out" or "building a following" on social media — then this workshop is the thriving coaching business-building approach you've been looking for.
At this workshop, Ryan Mathie will draw upon his experience from building two 6-figure Coaching/Consulting businesses to offer you a complete, step-by-step system for turning your Coaching business into a high-performing purpose-driven business.
You'll discover:
• The most effective client creation strategies we use to create a predictable flow of clients in our 5-figure per month Coaching Business.
• The #1 reason Coaches burnout and have to go back to their 9-5 job.
• The biggest opportunity Coaches have to stand out from the crowd as the best Coach their client has ever worked with.
• The secret to becoming an absolute authority and person of influence on LinkedIn, Facebook, and how you can completely dominate your market.
• Where you should be investing your time and energy to build your purpose-driven business right now (this doesn't include networking events, building your website or writing eBooks).
• How new coaches are enrolling clients in £2,000+ coaching programs and growing their coaching businesses WITHOUT spending months blogging, vlogging and 'building a following'.
• AND... how to do ALL of this while being totally authentic and from a place of absolute integrity.
Are you driven by a deep sense of purpose to impact people's lives through your Coaching, Mentoring, Thought Leadership and/or Expertise?
Becoming a successful purpose-driven entrepreneur in a relatively short period of time is a goal that's entirely achievable — and one that will transform your life forever.
This unforgettable workshop will give you a practical, proven way to serve and impact more clients as a high-performing Coach now!
WHO IS RYAN MATHIE AND WHY IS HE DETERMINED TO SERVE YOU VALUE?
Ryan Mathie has been helping people with Personal and Professional Development for 10+ years. He has completed 15,000+ hours of coaching and training and coached 1,500+ people.
Ryan is an Author, Mentor, Coach, Recycler, and a dog lover.
He is on a mission to help purpose-driven entrepreneurs, just like you, take the lid off their earning potential and make the difference they were born to make.
FEATURING GUEST SPEAKERS: HARVILLE HENDRIX & HELEN HUNT
Harville Hendrix Ph.D. and Helen LaKelly Hunt Ph.D. are internationally-respected couple's therapists, educators, speakers, and New York Times bestselling authors.
Together, they have written over 10 books with more than 4 million copies sold, including the timeless classic, Getting the Love You Want: A Guide for Couples. In addition, Harville has appeared on the Oprah Winfrey television program 17 times!
WHAT TO EXPECT
This workshop will be intimate and interactive.
The number of attendees is strictly limited.
We start at 9:30am sharp. Please show up online 10-minutes early.
~ Ryan's Coaching Story and Coaching MasterClass.
~ LIVE Coaching, I Can Clear ANY Block with Ryan.
~ What is the Performance of a Coach?
~ Developing your UNSHAKEABLE Belief.
~ How to Price your Coaching Offer.
~ How to find your Niche.
~ How to Coach more Powerfully.
~ How to create committed, high-paying clients.
~ How to Create Powerful Content that Connects.
~ How to master The Money Conversation with your potential clients.
~ Q & A.
ADMISSION - a Ticket for Good
Final Price: £139.
RSVP Early Bird Price online now: Only £89. (£50.00 off)
RSVP Super Early Bird Price online now: Only £59. (£80.00 off)
RSVP Pre-Sale Price online now: Only £49. (£90.00 off)
What is a "Ticket for Good"?
We believe in making an impact in everything we do, so proceeds from every ticket go towards B1G1's Relief Project to Aid Hungry Families in COVID-19 Quarantine.
Your ticket will provide 5 meals to a rural family in the Philippines.
Together, we will make a huge impact.
See you soon!
Tina, Max, Ryan & Adrian.
PS. To get a sense of how we help Coaches at our Workshops, you can watch LIVE Coaching from our 'Build a 5-figure/month Coaching Business' Workshop here: https://www.youtube.com/playlist?list=PL937IIuL2zuHLry1atEjSkJ2z6npVpXs7
PPS. If you would like to join an amazing community of Coaches on the same journey as you, please join our free Facebook Group here:
https://www.facebook.com/groups/HowToFindMoreCommittedClients
/
WATCH THIS VIDEO TO SEE HOW RYAN STARTED COACHING
WATCH THIS VIDEO FOR AN IDEA OF SOME OF THE CONTENT COVERED
iCause.com promotes public events for free and helps event organizers connect with nonprofits to attract more participants like you.
Additionally, the iCause Global Foundation enables good people to fund great causes around the world. Together, our impacts are limitless!